Monthly Archives: June 2013
During the week of July 1-5, 2013, Kambra Clifford, Soap Opera Network's West Coast Editor, will be taking a much deserved vacation and will not be responding to emails or phone calls. Please email any news, notes, tidbits or tips to
[email protected]
while she's away.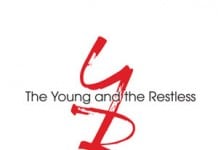 As previously reported, CBS' "The Young and the Restless" is moving to TVGN (née TV Guide Network) beginning Monday, July 1, after spending just over 7 years on SOAPnet. The soap will continue airing same-day episodes Monday through Friday at 7:00 PM ET/PT. In the just released new promo, "Y&R" fans will see Kristoff St. John's Neil Winters and Angell Conwell's Leslie Michaelson having a heated convo that turns to passion. In addition to the promo, TVGN has also released the full episode of "The Young and the Restless On Set: InFanity," the special hosted by St. John that provided viewers with a behind the scenes look at the creation of Genoa City, on YouTube.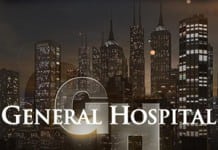 Hot on the heels of word breaking that Kelly Sullivan (Kate Howard/Connie Falconeri) would be departing ABC's "General Hospital" in the near future as a result of her character being written off canvas, the newest issue of Soap Opera Digest reveals that co-star Lisa LoCicero (Olivia Falconeri) has renewed her contract with the daytime soap. Ironically, the two portray cousins on "GH."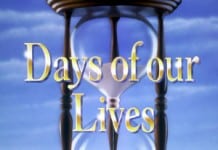 Bella Book Productions and Open Books Productions announced today that former "Days of our Lives" and "General Hospital" actress, Sarah Joy Brown, has joined the cast of the webs series "Beacon Hill," which follows the political world in Boston, Massachusetts. Filming is set to begin later this fall in and around Boston.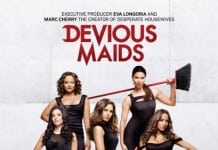 If you haven't tuned in to see "All My Children's" Susan Lucci (ex-Erika Kane) on her new series, "Devious Maids," then now might be the perfect time: She and her fellow castmates will be tweeting with fans during this Sunday's broadcast!
As a result of OWN picking up the cable rights to the first 40 episodes of "All My Children" and "One Life to Live," many wanted to know what that meant for "MORE," the series that gives fans just that at the end of each week, or on Mondays now that it, along with "AMC" and "OLTL" will release new episodes Netflix style beginning Monday, July 1. Soap Opera Network has the answer.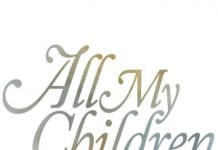 Next week on all-new episodes of "All My Children," which beginning Monday, July 1 will now be released on Mondays instead of the previously scheduled Mondays/Wednesdays, Jesse gets more than he bargained for when he comes face to face with Uri, JR tries to persuade Kyle and AJ/Miranda have a tender moment.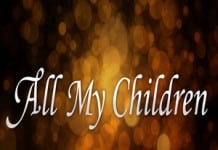 "All My Children's" Christina Bennett Lind (ex-Bianca Montgomery) never realized how much she could fall in love with a character until she stepped into the shoes of Erica Kane's benevolent daughter back in 2010. And though a lot has changed since those days — including the end of the sudser's run on ABC, it's move to an online network and the eventual return of Binks' previous portrayer, Eden Riegel — Lind still has a special place in her heart for the beloved character. How do we know? Well, we caught up with the actress to get her take on the new "AMC," what it's been like for her to see Riegel return to the role and to dish about the new project she can't wait for fans to find out about!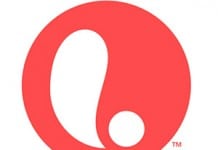 The turbulent life and times of Anna Nicole Smith are set to play out onscreen yet again in an upcoming Lifetime telefilm called "Anna Nicole," but this time, "The Bold and the Beautiful's" Agnes Bruckner (ex-Bridget Forrester) will be in the (super high-heeled) shoes of the controversial public figure.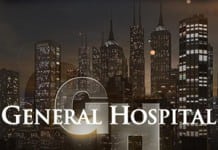 Reports surfaced yesterday that actress Kelly Sullivan (Kate Howard/Connie Falconeri) would be departing ABC's "General Hospital." While representatives for the show and the actress weren't commenting on the situation when Soap Opera Network reached out to them, the actress herself took to Facebook to set the record straight.