Monthly Archives: May 2013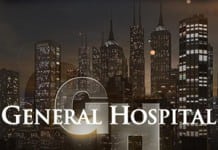 This Week on ABC's "General Hospital..."
In a video highlighting their YouTube Channel, TOLNSoaps, Prospect Park's The OnLine Network has the cast of "All My Children" talking about all the handy little features and noteworthy items.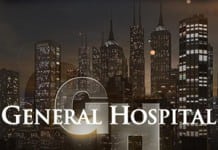 Former "General Hospital" star Jonathan Jackson (ex-Lucky Spencer) may be busy with his current gig on ABC's "Nashville," but lucky for fans, he managed to find the time to hit the road with his band, Enation, and he may be coming to a town near you!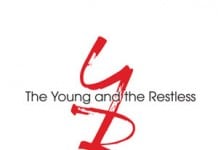 After the news that "The Young and the Restless'" Jeanne Cooper (Katherine Chancellor) passed away earlier this month, the long running sudser announced plans to air a tribute episode to honor the soap veteran's 40 years on the show. Cast members, friends and family gathered on the set last week to film the special tribute (which is scheduled to air on Tuesday, May 28), and an official teaser trailer has been released!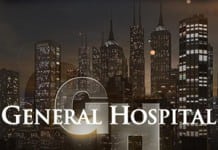 The former Hollywood Hills home of Maurice Benard (Sonny Corinthos, "General Hospital"), which was once a pad possibly filled with soap scripts and dramatic scene rehearsals, is now being "pumped up" a little bit with a new resident: Foster the People frontman Mark Foster.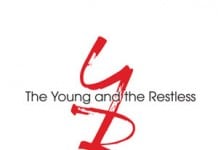 As we previously reported, "The Young and the Restless'" Michelle Stafford (Phyllis Summers) has decided to walk away from the role she began in 1994, news which has now been officially confirmed.
On Thursday, May 16, Prospect Park announced its plan to reduce the episode orders of both "All My Children" and "One Life to Live" from the previously planned 168 original episodes per year (excluding Friday "MORE" shows) to just 110 episodes. Fans remain divided on whether the stated reasons behind the change from four original episodes to just two per week was in fact due to the binge viewing the company claimed in their press release or some bigger reason(s) we're all not privy to, however, the company does admit they can quickly change things should the demand catch up to the supply.
Cancelled primetime dramas "666 Park Avenue" and "Zero Hour" may no longer be in production but fans will get closer to a conclusion to their epic tales as Deadline is reporting that ABC plans to burn off the remaining episodes of both series starting in June. In its report, Deadline says that "Zero Hour" will begin airing its final episodes on Saturday, June 15 from 8:00 - 10:00 PM ET/PT. Then, on Saturday, June 22, "Hour" will continue airing from 8:00 - 9:00 PM ET/PT as it leads into "666 Park Avenue," which begins airing from 9:00 - 10:00 PM ET/PT that night.
For the first time ever fans of "All My Children" and "One Life to Live" will be able to watch a legal copy of the premiere episodes of both soaps, which launched on Monday, April 29 via Hulu, Hulu Plus and iTunes. Just a short time ago, Prospect Park's The OnLine Network uploaded the premiere episodes on its TOLNSoaps YouTube page for the viewing pleasure of fans all around the world (ie. no region cap). "TOLNSoaps on Youtube is a hub for all fans of the shows, a place to watch Behind the Scenes content, Recaps, Previews and Interviews through a platform that allows for free streaming on all devices including mobile. Subscriptions to the TOLNSoaps channel on Youtube is free," read a notice sent out to fans signed up for the TOLN newsletter.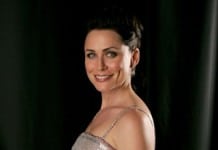 According to TV Guide's Michael Logan, Rena Sofer (ex-Lois Cerullo, "General Hospital") is joining the cast of CBS' "The Bold and the Beautiful" as Quinn Fuller, the mother of Darin Brooks' Wyatt Fuller. "Not a lot of deets yet, except that Mama is as mysterious as Sonny Boy and both have secrets that will rock the soap," the publication reported.