Monthly Archives: May 2013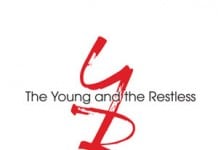 With a first airdate set for Monday, July 8, a CBS spokesperson has confirmed to Soap Opera Network that Camryn Grimes is returning to "The Young and the Restless." The actress began filming her first scenes earlier today, details of which are being kept quiet. It is unclear at this time as to whether Grimes will be reprising her role of Cassie Newman on the show, either alive or as a ghost, or if she'll be portraying a brand new character.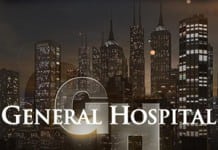 In a message posted today on his Twitter page, "General Hospital" star Bradford Anderson announced that he has opted to not renew his contract with the ABC Daytime drama series. As a result, he will continue portraying Damien Spinelli, a role in which he originated in 2007, as a recurring player. "Hey friends, I am still at 'GH' and will continue to be. Recurring isn't a bad word :) keep watching, great stuff is coming!" read Anderson's tweet.
Newcomer Amber Skye Noyes, whose brother, Tyler, portrayed a young CJ Roberts back in the early 1990's on "One Life to Live," has been cast as Michelle, Matthew Buchanan's (Robert Gorrie) online girlfriend. Viewers will recall that Matthew and Michelle began communicating via Facebook in recent episodes. Noyes debuts on the Thursday, June 27 episode of the soap.
"As The World Turns" alums Paolo Seganti (ex-Damien Grimaldi) and Marnie Schulenburg (ex-Alison Stewart) along with "Guiding Light" alum Ron Raines (ex-Alan Spaulding) are joining the cast of The OnLine Network's "One Life to Live," the network announced today. The three former CBS Daytime soap stars make their Llanview debuts this summer in newly created roles.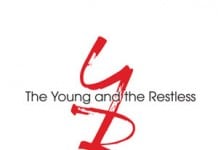 When it comes to titles, "The Young and Restless'" Kristoff St. John (Neil Winters) is no stranger. He's been called a heartthrob, an Emmy nominee, an Emmy winner, and even the "Denzel of Daytime." The latter of which actually makes the New York native kind of blush! "That's just a moniker for having staying power and lasting power in this medium," he says with modesty of the Denzel Washington comparison. "I'm one of the longest running African American males on daytime, so I think that statement is more in honor of that."
According to sources, the "All My Children" and "One Life to Live" head writing team changes occurred with Prospect Park deciding to release Marlene McPherson and Elizabeth Snyder ("AMC") and Thom Racina ("OLTL") from their contracts. This is in direct contrast to Susie Bedsow Horgan, who opted to exit her position as co-head writer of "OLTL" (with Racina) in early April, where we're told she cited personal reasons behind her decision.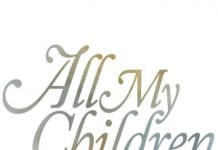 "All My Children" stars Vincent Irizarry (David Hayward) and Jill Larson (Opal Cortlandt) have both sent messages to fans via social media sites about Prospect Park's decision to cut the frequency of both 'AMC' and "One Life to Live" episodes in half, and now Cady McClain (Dixie Martin) is joining the bandwagon. In a detailed blog post on her official website, the Pine Valley veteran assures fans that when it comes to the future of both shows, "Every little thing gonna be alright now!"
As the fourth week of "All My Children" and "One Life to Live" comes to a close, and with the recent reduction in weekly episodes of both "AMC" and "OLTL" now at just two originals, The OnLine Network has also reduced their Friday "MORE" series, which now combines the two soaps into one Friday recap/interview episode.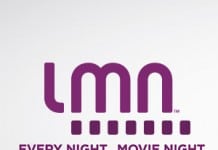 Memorial Day weekend is the perfect time for barbeques, catching up with friends and working on that (long overdue) tan, but being soap fans and all, it's only natural to squeeze in a little soap-worthy entertainment, as well. Luckily, Lifetime Movie Network knows this and chose tonight to premiere 'The Perfect Boss,' an original movie staring both Jamie Luner (ex-Liza Colby, "All My Children") and Linden Ashby (ex-Paul Hollingsworth, "Days of our Lives," ex- Cameron Kirsten, "The Young and the Restless")!
In a statement released a short time ago, Agnes Nixon, creator of both "All My Children" and "One Life to Live" and a consultant at Prospect Park, speaks out on Prospect Park's decision to replace the "AMC" head writing team. Lisa Connor and Chip Hayes have been named new co-head writers of the soap. In addition, Jessica Klein and Marin Gazzaniga have been named the new co-head writers of "One Life to Live."