Monthly Archives: May 2013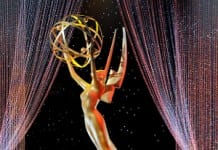 After months of anticipation, The National Academy of Television, Arts & Sciences has announced the 40th Annual Daytime Entertainment Emmy Award nominations! So without further adieu, let's get down to the list, which features some of your absolute very favorites in the running for the coveted golden statue!
With the re-launches of "All My Children" and "One Life to Live," fans all across North America are once again enjoying their daily fix of Pine Valley and Llanview. They're not alone it seems as pop music senstations Enrique Iglesias and The Backstreet Boys have thrown their support behind the re-incarnated soaps as well.