Monthly Archives: May 2013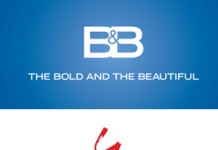 In a statement released after word spread on the passing of Jeanne Cooper (Katherine Chancellor, "The Young and the Restless,"), Bradley P. Bell (executive producer, "The Bold and the Beautiful"), the son of the late William J. Bell, who co-created both "Y&R" and "B&B") with wife Lee Phillip Bell, said, "Jeanne Cooper - A genuine person, gifted performer, good friend to all. Never before and never again. A true artist and legend. She will be missed. My thoughts and my love are with her family."
In her final words on CBS' "The Young and the Restless" as Katherine Chancellor (aired on Friday, May 3), Jeanne Cooper says to Jess Walton's Jill Abbott, "I believe I can manage. Thank you, though," when Jill asks if Katherine needs help getting up the stairs. Katherine's final word was "Goodnight" as Jill watched her climb up the steps. Word of Cooper's final scene came to light courtesy of "Y&R" script editor Brent Boyd on Twitter.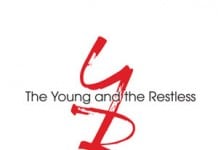 As word of Jeanne Cooper's (Katherine Chancellor, "The Young and the Restless") continues to spread, her family has released the following statement: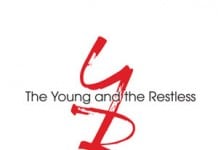 "The CBS Daytime family mourns the loss of our matriarch and beloved Jeanne Cooper. Her legacy will live on in our hearts forever," read CBS Daytime's tweet after news of Cooper's (Katherine Chancellor, "The Young and the Restless") passing spread through social media. Jill Farren Phelps, executive producer of "Y&R," stated, "It is with immeasurable sadness and our deepest condolences to her family, that 'The Young and the Restless' mourns the loss of our beloved Jeanne Cooper."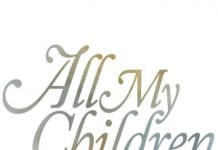 The OnLine Network has announced that Matthew Cowles is returning to "All My Children" as his now undead character, Billy Clyde Tuggle, who resurfaces to cause some trouble as the owner of an escort service. The actor, who debuts on Thursday, May 16, will play a role in helping find Cassandra Foster, Angie and Jesse Hubbard's (Debbi Morgan and Darnell Williams) daughter, who was recently kidnapped as part of a sex trafficking ring. The character will also interact with Dixie Martin (Cady McClain), who fans will recall Billy Clyde was trying to get to marry him before he plunged to his "death" more than 20 years ago.
It is with great sadness to report that Jeanne Cooper (Katherine Chancellor, "The Young and the Restless") has died. The 84-year old actress, who has been in and out of the hospital in recent weeks, died this morning in her hospital bed with her daughter by her side.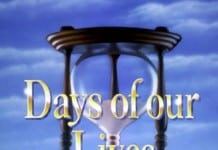 "Days of our Lives'" Arianne Zucker may have received a nomination for Outstanding Supporting Actress in this year's Daytime Entertainment Emmy Awards race, but she's not taking all of the credit. "I'm so proud of all of us," she says of her nomination as well as the show's 17 other Emmy nods. "We're an ensemble cast and crew. There's no "I" in this team. I had Shawn Christian [Daniel Jonas] and Missy [Reeves, Jennifer Horton], almost everybody in my scenes, so I didn't do it alone. So that's what's pretty cool. Everybody helped lift me up."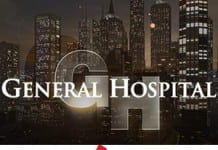 With all of the SORASing that happens on daytime soaps, fans often forget about the tikes that once played some of their favorite characters — or worse, sometimes even overlook the current youngsters on the shows! But these Hollywood starlets are the future of the industry, and judging from all of the soap talent who took home awards from this past weekend's Young Artist Awards, they're out to prove it!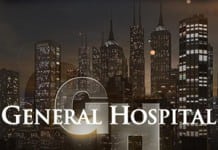 With the returns of Roger Howarth, Kristen Alderson and Michael Easton (as new characters whose names are currently unconfirmed by ABC, although at present we're hearing the character name "Jordan" for Alderson) to the Port Charles canvas and the debut of Maura West as Ava Jerome (first airdate scheduled for Wednesday, May 8), the drama is only getting hotter on ABC's "General Hospital" this week.
Before "One Life to Live" returned on Monday, April 29 via Hulu, Hulu Plus and iTunes, we last saw Cutter Wentworth on a phone call while in prison on the ABC incarnation back in January 2012. So how did he get out and get some Shelter at Blair Cramer's (Kassie DePaiva) new nightclub? "You mean in a TV show people can't come back from things worse than jail?" jokingly said Cutter's portrayer, Josh Kelly, during a recent interview with Soap Opera Network. "A lot of people get out of prison, and on a TV show it can happen even easier. People come back from the dead!" the actor noted.