Monthly Archives: May 2013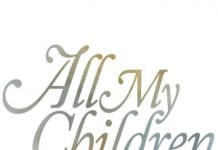 In a growing list of popular artists appearing on or performing in episodes of "All My Children" and "One Life to Live," including Hot Chelle Rae on today's "AMC," The OnLine Network has announced that multi-platinum recording artist Jason Derulo will perform on the soaps Wednesday, July 3 episode. The episode finds the artist appearing as himself singing his new single "The Other Side" after receiving an invite to perform as part of a gala event hosted by Brooke English (Julia Barr).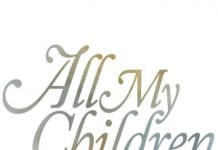 In a new interview with the Los Angeles Times, Susan Lucci talks about a possible return to "All My Children" as her iconic character, Erica Kane, and the possibility of hearing the character utter some expletives, which is now okay since the show is on the internet.
In a new video released today via Yahoo! TV, The OnLine Network honors the men of Llanview, Pennsylvania ("One Life to Live") which includes shedding new light on David Vickers (as played by Tuc Watkins), introductions to Jeffrey King (Corbin Bleu), and the evolution of Bo and Clint Buchanan (Robert S. Woods and Jerry verDorn), respectively. Of course, there's some insight into Cutter Wentworth (Josh Kelly) as well.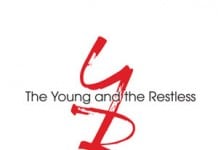 "Jeanne Cooper was one of a kind. No one who has ever known her would disagree with that statement. Her life force and energy were legendary. Many a time I marveled as she outlasted the rest of us on late night shoots. She was a moving, inventive, and powerful actress. She was a loving mother and grandmother. She was part warrior, part rabble rouser, part truck driver and part Diva, all wrapped up in one Great Lady. Most of all, to me, she was my friend and I loved her. For the last 26 years, hers was the face I most wanted to see when I came to work. Hers was the energy I most wanted to bounce off of on stage. Hers was the voice that kept me in stitches . And because of all that, hers is the presence I will never in my life forget," said Jess Walton (Jill Abbott, "The Young and the Restless") in a statement released to Soap Opera Network on the passing of co-star Jeanne Cooper (Katherine Chancellor).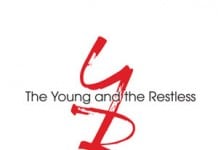 As a tribute to Jeanne Cooper (Katherine Chancellor, "The Young and the Restless), who died today, MeTV will feature episodes of "Bonanza" and "The Big Valley" in which she guest starred tomorrow, Thursday, May 9 from 2:00- 4:00pm.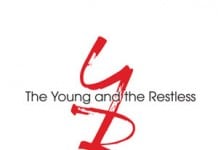 On today's episode of CBS Daytime's "The Talk," the co-hosts paid tribute to the life of Jeanne Cooper (Katherine Chancellor, "The Young and the Restless"), who passed this morning with her daughter by her side. Sheryl Underwood, a longtime fan of "Y&R," was working to hold back her tears while Julie Chen spoke the beautiful words in celebration of Cooper's life.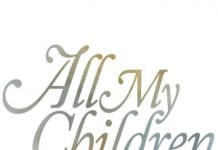 If you thought Alicia Minshew brought some serious drama as "All My Children's" Kendall Hart Slater, you haven't seen anything yet! The petite actress has served up quite a large performance as Aunt Toniann in Broadway's "My Big Gay Italian Wedding," and there's only one more chance to catch it!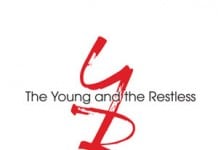 When Jeanne Cooper first stepped into "The Young and the Restless'" Genoa City as Katherine Chancellor back in 1973, soap opera history was made. Written by show creator William J. Bell specifically to convey controversial storylines that would boost weak ratings, Katherine was everything the wealthy wife of Phillip Chancellor II shouldn't be: a drunk, a heavy smoker and a bit of a slut who had illicit affairs with stable boys. Despite the character's many problems, fans fell in love with Katherine — as well as the actress who so effortlessly brought her to life.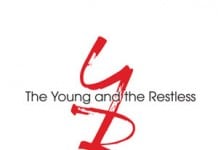 "She was one of a kind and she held my hand for 35 years. She helped me be a better actor, husband, parent, and friend. My life was so enriched having known her. She was such a loving, kind soul. With Jeanne, there was no judgment, no rules. She loved you for you. She always had time for you and was so gracious with her love. For me, she was a personal giant, an sublime example of how to behave on planet Earth. I will miss her more than I can describe. I will say with certainty, that Heaven just got a hell of a lot more interesting! ....God's speed, my dear friend. I love you," said Doug Davidson (Paul Willliams, "The Young and the Restless") in a statement released to Soap Opera Network.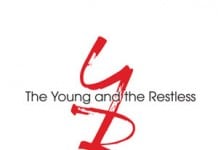 News that "The Young and the Restless'" Jeanne Cooper (Katherine Chancellor) passed away this morning has rocked the entertainment community, and the beloved actress' colleagues have responded with an outpour of memories, loving words and final farewells via Twitter. Soap Opera Network has rounded up all of the sentiments written so far, which include kind words from her "Y&R" co-stars and beyond.