Monthly Archives: May 2013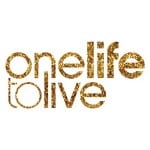 The OnLine Network Previews Week Four of "One Life to Live," which premieres with new episodes weekdays on Hulu, Hulu Plus and iTunes, and FX Canada for Canadian viewers.
CBS Daytime's "The Bold and the Beautiful" received 15 Daytime Emmy Award nominations this year, and the show's executive producer and headwriter, Bradley Bell, couldn't be more thrilled. "We're determined to redefine the genre with our look, with our pacing, with our stories, with our location shoots," he says of how the show's entire team is to thank for the Emmy consideration. "We really want to make it a daily drama, and we're not looking back. We're only looking forward, and I think that strategy has paid off for us."
Daytime newcomer Casey Moss has joined the cast of NBC's "Days of our Lives," per a tweet by Salem newbie Jen Lilley. In her tweet, the actress said, "Oh snap! My hott co-star joined Twitter! Be sure to follow @1CaseyMoss and watch his first episode of #Days Friday!" The tweet was accompanied by an image of the two in the "DAYS" hair and makeup room hugging. Moss thanked Lilley with a tweet back that said, "Thanks Jen! I appreciate it!"
Sunday, June 23 can't come fast enough, because that's when "All My Children" fans are going to go gaga over Susan Lucci's (ex-Erica Kane) debut as Genevieve Delatour on Lifetime's "Devious Maids"! The dramady, which was dreamed up by "Desperate Housewives" creator, Marc Cherry, and is executive produced by "Housewives" star Eva Longoria (ex-Isabella Williams, "The Young and the Restless"), is already making waves as a can't-miss hit. And luckily, Entertainment Tonight has released a first look at the maids who will no doubt be causing La Lucci loads of trouble!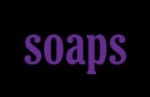 "Another World" and "Sunset Beach" were canceled in 1999, "Port Charles" in 2003, and "Passions" in 2007 (NBC version) and again in 2008 (DirecTV version). In 2009, "Guiding Light" got turned off and in 2010 "As The World Turns" just stopped. 2011 then brought the double cancellations of "All My Children" and "One Life to Live." As a result of 8 soap operas being cancelled within a 12 year span, one would have expected 2012 to end with another soap saying goodbye. Thankfully, the year came and went without a single soap cancellation for the first time in five years. Now with the 2013 resurrection of "AMC" and "OLTL," soaps are no longer "dying" and the genre is finally thriving once more. But, if you're like us, you never forget your soap opera history. Enter "Soap Life," a documentary that follows the rise and fall of American soap operas before the genres recent re-birth.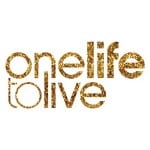 Fans have seen Trevor St. John do many things over the years as his "One Life to Live" characters Todd Manning and Victor Lord Jr., both of which are rather dark roles that helped keep the actor fairly shrouded in mystery. And considering his soap experience, we'll bet in a million years most fans would never have guessed where the actor would end up next: Co-starring in GMA's family film, "Finding Normal," alongside former "Full House" starlet Candice Cameron Bure!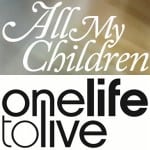 "It's such a great opportunity for people to see how good these actors can be and that the genre isn't a silly little genre. It's actually a very valid form of storytelling where actors are really doing amazing work," says "All My Children" actress Cady McClain (Dixie Martin) in the newest Hulu video promoting the returns to Pine Valley and Llanview ("One Life to Live"), entitled "100 Pages a Day."
While CBS has the most nominations amongst all television networks, the Disney/ABC Television Group is the most honored programming group with nominations for the ABC Television Network, Disney Channel, Disney XD, Syndicated programming, and more. The television arm of The Walt Disney Company highlights their nominations below: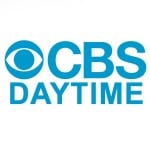 CBS is daytime television's most popular network, and after today's announcement that they have garned the most Daytime Entertainment Emmy Award nominations of any network (broadcast, cable or otherwise), the network has plenty to gloat about.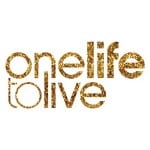 Three days in and many readers are finding themselves adjusting very well to the new opening and theme music for The OnLine Network's "One Life to Live," titled "Brand New Start." With music and lyrics written by Snoop Lion and performed by Iza Lach, who is newly signed to Snoop's Berhane Sound System label, the opening was recently published on TOLN's YouTube page for the viewing pleasure of the shows fans.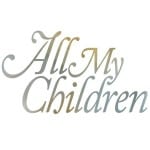 Three days in and many readers are finding themselves adjusting very well to the new opening and theme music for The OnLine Network's "All My Children," titled "We Are the Love We Give" by Imaginary Friend. The opening was recently published on TOLN's YouTube page for the viewing pleasure of the shows fans.
With the ABC version of "One Life to Live" now a thing of the past, and with it airing only 9 episodes during the 2012 eligibility year, one would think that the show would not have received any Daytime Emmy Award love. While the show only received 3 nominations for its ABC incarnation, 3 noms is just great.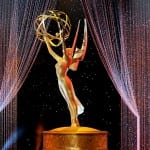 As previously reported, the 40th Annual Daytime Entertainment Emmy Awards were announced earlier today on "Good Morning America." While not all categories were released during the ABC broadcast, the National Academy of Television Arts & Sciences has since revealed that CBS leads all broadcast and cable networks with a total of 50 nominations in multiple categories with PBS in second place with 44 and ABC third with 38.