Monthly Archives: April 2013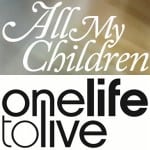 We've seen "All My Children's" Cady McClain (Dixie Cooney) do a lot of outlandish stuff over the years in her daytime career (including marrying a guy who wears a chicken suit, being shot in the arm by her son, and being experimented on by Vincent Irizarry's David Hayward), but her latest onscreen stunt is perhaps the most entertaining and fun thing she's ever done before: Posing as Suzy Fucking Homemaker in order to humorously teach fans how to view the new versions of "AMC" and "OLTL."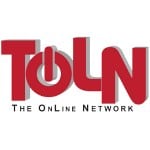 Fans of "All My Children" and "One Life to Live" have known for a while now that The OnLine Network planned to include weekly recap episodes of both shows once they began airing on iTunes, Hulu and Hulu Plus on Monday, April 29, and now the web network has officially announced it. Beginning Friday, May 3, and continuing every Friday following episodes thereafter, TOLN will be offering original weekly recap shows, "MORE One Life to Live" and "MORE All My Children."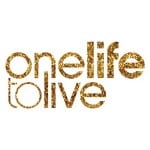 When your first major acting gig is on a soap opera, you can't help but start wishing for outlandish scenarios like having an evil twin, being buried alive, and coming back from the dead. Just ask "One Life to Live's" Jenni "JWOWW" Farley: She's down for every soap twist known to man, including playing a corpse!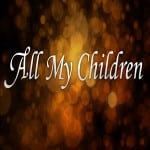 Fans of "All My Children" will get a blast from the past when opening the May issue of Marie Claire, which features a spread on Jordana Brewster, who formerly played Maria Santos and Mateo Santos' younger sister, Anita, and now plays Elena Ramos on the primetime soap "Dallas." And believe it or not, the actress opens up about how she's dead set on never allowing her children to go into the acting business!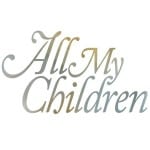 The OnLine Network's "All My Children" has a new logo, a new home, new actors and of course, a new theme song. Fans have already been privy to details on the first three fresh and shiny elements on that list, and low and behold, it looks like we may have all been subtly introduced to the last one, as well!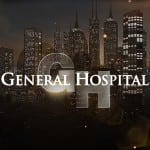 Message board posters circulated a rumor days ago that daytime newcomer Bryan Craig had been tapped to step into the role of "General Hospital's" Morgan, and a rep for the show has now confirmed it's true! And that means residents of Port Charles better watch out, because the reintegration of Sonny's son onto the canvas is likely to be anything but smooth!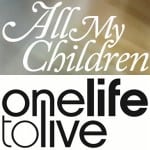 As it gears up to launch "All My Children" and "One Life to Live" on Monday, April 29, Hulu has created an exclusive Twitter account just for soap operas as well as a new Tumblr account to keep fans in the loop of all things Pine Valley and Llanview. The website has also posted videos on the various ways fans can utilize Hulu for the viewing pleasure with an entire portfolio of programming from ABC, CBS, NBC, FOX, The CW, Nickelodeon, MTV and much more.
Before landing "Castle," Nathan Fillion did a lot of whacky stuff as "One Life to Live's" Joey Buchanan (including losing his characters virginity to Robin Strasser's Dorian Lord!), but his latest gig just may take the cake: According to Entertainment Weekly, he'll be voicing an animated character in Pixar's "Monsters University," a prequel to the popular "Monsters, Inc."!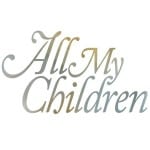 Gun shots, punches, returning sons and frightened daughters, "this is not some one way mirror looking at the world we're in," but it is "All My Children."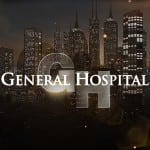 General Hospital Promo for the week of April 15, 2013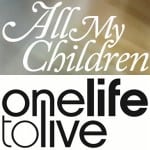 More than three months have gone by since Prospect Park's The OnLine Network made things official when it announced plans to resume production of "All My Children" and "One Life to Live." On Friday, January 25, it was announced that Hulu, Hulu Plus and iTunes would carry both programs for an unheard of online only distribution in America. Unfortunately, Canadians seemed like they would be missing out on the action when the soaps premiered on Monday, April 29. Today, FX Canada announced it would be the only television channel in North America to broadcast both soaps.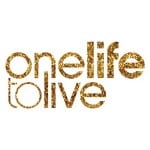 Florencia Lozano's Tea Delgado is given the honor of saying the first curse word in the newly released "First Day of School" behind the scenes video by The OnLine Network, set to music by Raphael Lake/Ben Fisher with their song "Light It Up," which was recently uploaded as an iTunes exclusive. In character, Lozano yells at Robert Gorrie's Matthew Buchanan on why he let her daughter do...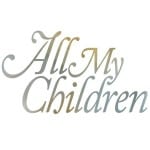 "Seeing my cast come in one-by-one. Seeing David Canary, seeing Cady McClain, seeing Jill Larson, Debbi Morgan...it just made it all the more real," says Ginger Smith, executive producer, "All My Children," in the newly released "First Day of School" video by iTunes set to music by Raphael Lake/Ben Fisher with their song "Light It Up." The EP and her cast members comment on the show returning to production nearly six weeks after it was first announced by Prospect Park's The OnLine Network that the soap along with "One Life to Live" would be returning to the airwaves in more than one shape or form once again this spring (later revealed to be April 29, 2013 via Hulu, Hulu Plus and iTunes).