Monthly Archives: April 2013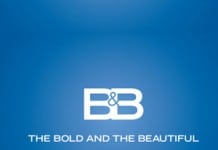 Brooke awoke after the car accident. She stumbled out of the car and searched for the other victim, who she soon discovered was Bill. Bill, clearly hurt, woke up in a stupor and tried to act like he was ok. Brooke was adamant about calling for help until she realized Bill had been drinking. She told him to move over and let her drive. She drove to her house. Outside, Bill apologized to her. Meanwhile, a police officer discovered Brooke's totaled car, plus another set of car tracks on the road and contacted Lt. Baker.
With just 28 days left before the launch of "All My Children" and "One Life to Live" on Hulu and Hulu Plus, fans can now get themselves prepared for the iTunes launch of their favorite TOLN soaps. Just a short time ago iTunes released its first teaser of the soaps as the cast responds to their super glamorous photo shoot. Per the description, "the full casts of 'All My Children' and 'One Life to Live' come together for their first photo shoot. Watch interviews with your favorite actors, and meet the electrifying new stars."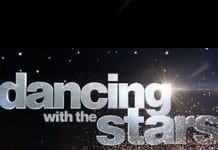 ABC's "Dancing with the Stars" is heading to the prom on tonight's 2-hour performance edition of America's favorite dance competition series. Also expected to attend are Ingo Rademacher's "General Hospital" leading ladies Nancy Lee Grahn (Alexis Davis), Vanessa Marcil (Brenda Barrett) and Laura Wright (Carly Corinthos Jacks).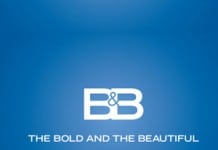 CBS announced today that "The Bold and the Beautiful" will be offering fans the first ever synced second-screen experience as they watch the soap on TV and learn more about the soap via their iPad's via the recently released CBS App from the iTunes store for iPhone and iPad.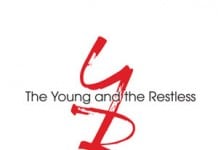 Are you the biggest fan of THE YOUNG AND THE RESTLESS? If so, you could be on your way to Monte Carlo, where you'd mingle with cast members in a special gala celebrating the show's 40th anniversary.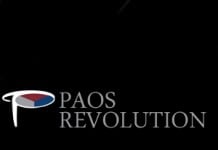 Paos Revolution, whose tagline is flipping the script on soaps, announced today plans for its pilot episode of "Perfect Day." Described as a reality series which will profile various daytime soap stars along with one of their fans and an important charity the actor supports is scheduled for release in the coming months.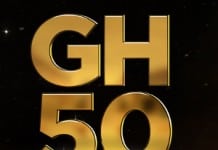 As previously reported, Anthony Geary appeared on today's edition of ABC's "The View." Geary was there to help celebrate and honor the 50th anniversary of "General Hospital," whose cast he's been part of for the last 35 years (off and on).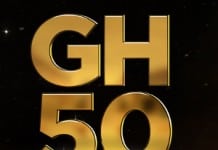 After what must have been a very successful marathon of classic episodes of ABC's "General Hospital" this past weekend, SOAPnet has announced that it plans to re-run the marathon again this weekend beginning Friday, April 5 at 10:00 PM ET/PT and running through Monday, April 8 at 12:00 AM ET/PT (Sunday night/Monday morning).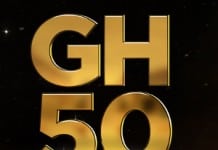 Tweet with cast members of ABC's "General Hospital" today, April 1, using hashtag #GH50 during the East Coast broadcast of the daytime soap. Fans will be able to chat with such "GH" stars as Rebecca Herbst (Elizabeth Webber), Jacklyn Zeman (Bobbie Spencer), and even Kimberly McCullough (Robin Scorpio), whose characters is supposed to be "dead!" Hmm...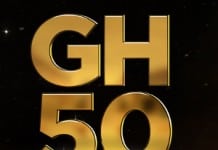 Fans of ABC's "General Hospital" will not only be celebrating the 50th anniversary of the iconic daytime soap today, but will also be able to own a piece of the soaps history. Beginning today, April 1, ABC is offering fans of the show the chance to purchase limited edition prints spanning the decades of the series. In a press release issued just a short time ago, the network noted that they are releasing new prints from the series that captures the most jaw-dropping moments from "GH's" five storied decades. "An iconic 50th Anniversary Cast Photo is part of the limited edition offering (pictured), which includes fan-favorite characters from past and present commemorating the occasion. Only 1,963 reproductions of the print are available — the year the show premiered," the network said.