Monthly Archives: April 2013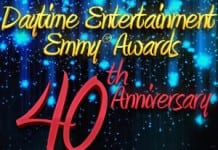 After months of anticipation, the 40th Annual Daytime Entertainment Emmy Awards now have a home. HLN (formerly Headline News) has announced that it plans to broadcast the anniversary celebration live from The Beverly Hilton Hotel in Los Angeles, CA on Sunday, June 16 from 8:00 - 10:00 PM, ET/PT. This marks the second consecutive year in which HLN has broadcast Daytime TV's biggest event.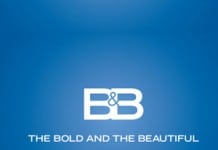 It was the next morning and Katie told Donna she had no choice but to go and confront Bill and Katie. She gave Donna instructions to watch the baby and left. Liam stopped by looking for Bill. They planned a private meeting at the house. Donna played clueless. Hope appeared and locked eyes with Liam.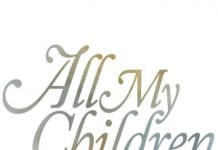 On Wednesday, April 3, the Backstreet Boys gave a shout out to TOLN's "All My Children" when they tweeted a video of the cast of the soap doing the "Harlem Shake."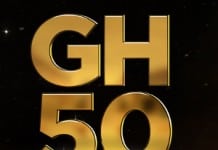 On the Thursday, April 4 edition of "Katie," Katie Couric takes you behind the scenes of ABC's "General Hospital" as she prepares for her "GH" debut!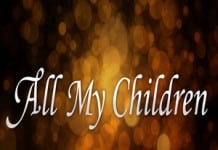 On the Thursday, April 4 edition of "Dr. Phil," former "All My Children" star J.R. Martinez (Brot Monroe) opens up about the day that changed his life forever - the day the Iraq war hero-turned actor and "Dancing with the Stars" champion suffered smoke inhalation and severe burns to 34 percent of his body after a roadside bomb hit the front tire of his Humvee in the city of Karbala.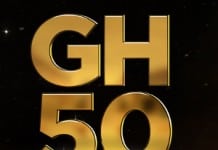 On Saturday, April 6, ABC News' "20/20" takes a behind the scenes look at ABC's "General Hospital" as the soap celebrates 50 years on television.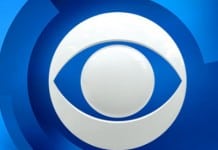 As previously reported, the very popular #CBSTweetWeek is back for the forth time since its inception in 2011, and some of the networks biggest stars and creative talent are signing on to Twitter to chat live with fans. This marks the very first time stars from "The Bold and the Beautiful" and "The Young and the Restless" are participating!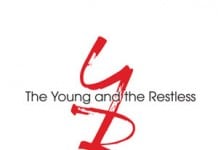 After seven years of exclusive airing rights to CBS' "The Young and the Restless," departing SOAPnet is losing the anchor to its same day airings of daytime soaps at night. CBS' recent 50% acquisition of TVGN (TV Guide Network) has resulted in the cable network snagging the exclusive basic cable home rights to daytime's #1 daytime drama series, CBS announced today.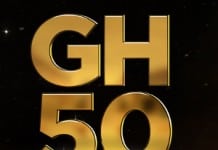 While tickets have already sold out quickly, fans of ABC's "General Hospital" won't have to miss out on their favorite actors as they take a chair with Will Keck, Senior Editor & Columnist, TV Guide Magazine, during an interactive panel conversation that will be streamed live at PaleyCenter.org on Friday, April 12 at 7:00 PM PT at The Paley Center for Media John H. Mitchell Theatre in Beverly Hills, CA.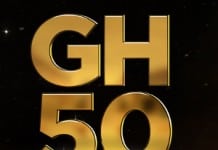 "General Hospital" has seen a whirlwind of publicity celebrating its 50th Anniversary, and it looks like "Katie" is the next show to join in on the fun and feature the iconic soap and its beloved stars. Host Katie Couric and an audience filled with die-hard "GH" fans will be spending a full hour paying homage to the long-running drama, and several Port Charles residents are slated to participate!