Monthly Archives: April 2013
Hulu recently reached out to Soap Opera Network with the following message for soap fans who are now enjoying the re-launch of their favorite former ABC Daytime soaps "All My Children" and "One Life to Live," which premiered with brand new episodes on Monday, April 29 via Hulu, Hulu Plus and iTunes. The shows are being distributed online courtesy of Prospect Park's The OnLine Network.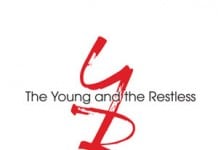 It's been a scary and emotional two weeks for the family of Jeanne Cooper (Katherine Chancellor, "The Young and the Restless"), who were stunned when the actress fell ill and was admitted to the hospital earlier this month. Her son, Corbin Bernsen, took to social media to keep fans in the loop on his mother's uphill battle, and over the weekend, it was announced that Cooper has finally been released and is finishing her recovery at home!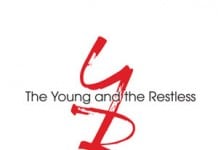 It's been nearly two years since Erin Chambers last appeared as "General Hospital's" Siobhan McKenna, and it looks like the actress (who also played "Days of our Lives" Lacey Hansen) is headed back to soap, this time on "The Young and the Restless"!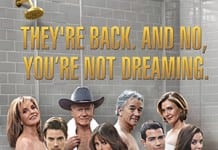 Time will tell whether or not the third season of TNT's revival of the classic soap, "Dallas" will be a charm, but that's no doubt what the network is hoping as it gears up to bring you a third installment of the popular soap opera!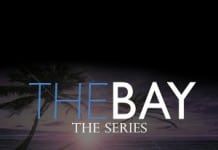 Considering that Martha Madison (Marly Nelson-Foster, "The Bay," ex-Belle Black, "Days of Our Lives," ex-Elizabeth Webber, "General Hospital) married her husband, AJ Gilbert, back in 2007, the couple has no doubt heard the phrase, "So, when are you having kids?" a few thousand times. And now the pair has an answer!
For months, and in numerous articles, Soap Opera Network stated the following line: "All My Children" and "One Life to Live" both premiere on Monday, April 29 via Hulu, Hulu Plus and iTunes. Well, the big day finally arrived and is now over and done with. So, we have to ask readers...how did you watch the soaps? Hulu, Hulu Plus or iTunes?
After months of anticipation, the day has finally arrived for the returns of "All My Children" and "One Life to Live." Both soaps premiered today with brand new episodes via Hulu, Hulu Plus and iTunes. As previously reported, the two soaps have been getting some love from Hulu starting with an email campaign on Friday and a weekend trip on the Hulu bar, which highlights several recent episodes of popular series airing on Hulu. Today, Hulu gave each series their own spot on the bar with positions #1 and #2, ahead of such staples as ABC's "Revenge" and "Once Upon A Time" or FOX's "Family Guy" and "American Dad."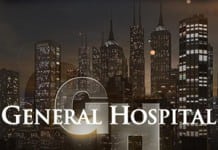 In a new posting on his Facebook page, Michael Easton (ex-John McBain, "One Life to Live" and "General Hospital") says, "SUCCESS AND HAPPINESS...to my family of friends in their new venture. I know you're going to be a big hit..." The actors comments are understood to be in reference to the re-launches of both "OLTL" and "All My Children," which premiere today on Hulu, Hulu Plus and iTunes.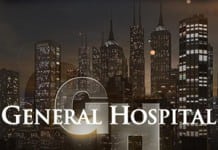 According to a report in The New York Times, highlighting tomorrow's launch of "All My Children" and "One Life to Live" via Hulu, Hulu Plus and iTunes, the gold standard publication revealed that Prospect Park, the company behind the new "AMC" and "OLTL," also holds the licensing rights to "General Hospital" in the event ABC decides to cancel the soap too!
Robert S. Woods has portrayed the contract role of Bo Buchanan on ABC's "One Life to Live" off and on for more than 30 years. Just a few months before the soap went off the air in January 2012, Woods joined several cast members in signing up for the Prospect Park version of the series, which was to pick up right where the ABC run ended mere days earlier. While things didn't materialize the way they were supposed to back then, Woods admits he's having fun now. "So far the scenes we've done are really fun. They're like the scenes we did early on that kind of endeared the characters to people because they like to watch them have fun," says the actor of scenes he's shared with onscreen love interest Hillary B. Smith's and her character Nora Buchanan.