Monthly Archives: March 2013
Ratings Report for the Week of February 25 - March 1, 2013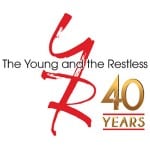 Tuesday, March 26 marks the 40th anniversary of "The Young and the Restless'" very first episode, and in celebration, the show is offering up plenty of special glimpses into its iconic past. For starters, the soap's official website currently features 40th Anniversary photo galleries and videos, and there's an option for fans to answer trivia questions for a chance to win a VIP trip to Los Angeles to tour the set and attend the show's on-set Anniversary event. But as Angelica McDaniel, the Senior Vice President of CBS Daytime, says: The show's 40th Anniversary is also the perfect opportunity to start focusing on what's ahead.
Blake Berris may be best known for his role as Nick Fallon on "Days of our Lives," but the young actor has been busy trying to make a name for himself via other avenues, as well. He's recently made headway in the indie film circuit, and his latest project is Jane Clark's "Meth Head," a story about a man named Kyle, played by Lukas Haas ("Lincoln," "Inception," and "Brick"), who loses control of his life after becoming addicted to methamphetamines.
Just hours after news broke that "The Young and the Restless'" star Emme Rylan (Abby Newman) was leaving the show and headed to play "General Hospital's" Lulu Spencer, word spread that the soap had already replaced her! A CBS spokesperson has confirmed to Soap Opera Network that the drama series has tapped actress Melissa Ordway to take over the role of the Newman heiress.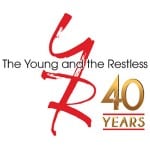 If you were already smitten with "The Young and the Restless" star Ignacio Serricchio (Alex Chavez), you're about to love him even more. Soap Opera Network recently caught up with the busy actor, who spilled about the dangerous way he spends his free time, how he feels about representing Latinos in the media and his thoughts on a possible family member popping up in Genoa City!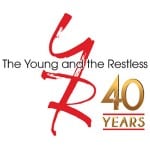 There's no doubt that "The Young and the Restless" has one of the hottest casts on daytime television — strike that, all of television — and as the show gears up for its 40th Anniversary, things are about to get even spicier! The show's execs recently gathered some of the soap's hot new faces together for a special event, and Soap Opera Network went along for the ride. Warning: What we found out about sexy stars Robert Adamson (Noah Newman), Lamon Archey (Mason Wilder) and Marco Dapper (Carmine Basco) just may surprise you!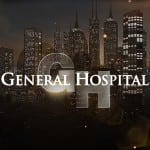 Rumors swirled this morning that 'The Young and the Restless" star Emme Rylan, formerly known as Marcy Rylan, was headed to "General Hospital" as the new Lulu, and it turns out, the rumors are true!
"The Young & The Restless" star Michael Muhney (Adam) wants to get up close and personal with fans, and he's giving his loyal followers two chances to get to know him better!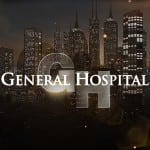 Soap Opera Network has learned that during the week of March 18, ABC's "General Hospital" will be departing the "One Life to Live" characters consisting of Starr Manning (Kristen Alderson), Todd Manning (Roger Howarth) and John McBain (Michael Easton). As previously reported, ABC Daytime and Prospect Park have been in a dispute over the characters and their appearance on "GH" vs "One Life to Live," which Prospect Park is rebooting for the web along with "All My Children" later this spring. The actors are under contract to ABC, while Prospect Park holds the license rights to the characters.
With "All My Children" currently filming its second weeks worth of shows and "One Life to Live" scheduled to begin filming on Monday, March 18, Soap Opera Network has learned new information about the studio NEP Broadcasting had been constructing for both soaps at the Connecticut Film Center (CFC) in Stamford, which previously housed production for the TBS sitcom "Are We There Yet?"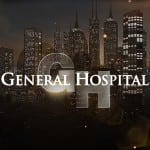 When Ingo Rademacher (Jasper "Jax" Jacks) was announced as a celebrity dancer on "Dancing with the Stars" for the competition series' 16th season, many avid "General Hospital" fans wisely guessed the actor's dancing chops would be tested as part of a cross-promotional opportunity between ABC's primetime juggernaut and the networks daytime soap staple.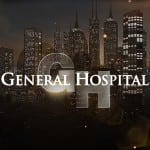 Brandon Barash has announced on Twitter that he's departing ABC's "General Hospital." In his message to fans, Barash tweeted, "With a bittersweet, heavy heart I announce my time at 'GH' has come to an end, as I have chosen to move on&pursue my NBA career. I love u all."
"The Bold and the Beautiful" patriarch Eric Forrester (John McCook) lost his other half, matriarch Stephanie Forrester (Susan Flannery) just four months ago. This week, Eric goes full steam ahead and moves his recent new love Dr. Taylor Hayes (Hunter Tylo) into the Forrester Fold! MSN Entertainment's Deanna Barnert caught up with McCook who couldn't be more excited!