Monthly Archives: March 2013
With six Outstanding Lead Actress Daytime Emmy Awards under her belt — or rather, on her shelf — "One Life to Live's" Erika Slezak (Victoria Lord) is one woman to be respected. So when she says TOLN's version of the iconic show she's been a part of for more than 40 years is going to be stellar, you'd damn well better believe her!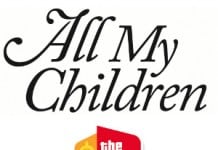 For those that don't know him or have yet to discover him, Robert Scott Wilson is both a model and an actor. In September 2012, Wilson won the coveted position as the first-ever male model on "The Price is Right." The game show hosted by Drew Carey, currently in its 41st season on CBS, issued an open casting call for male models in Los Angeles in August of last year and hundreds of hopefuls showed up. After being narrowed down to just 26 individuals, the men competed in a series of challenges that were featured on priceisright.com. Such challenges included writing and singing original lyrics based on the theme music from the iconic series. Ultimately, Wilson beat out finalists Clint Brink and Nick Denbeigh and began a week-long stint in mid-October, which has since turned into a regular gig. When news first broke that Wilson would be joining the cast of "All My Children" in the contract role of Peter Cortlandt, one could only wonder if he would be departing the game show after such a short period of time. Wonder no more as the actor tells Soap Opera Network, he'll be doing both!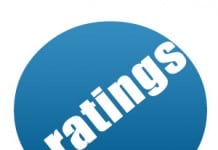 Ratings Report for the Week of March 4-8, 2013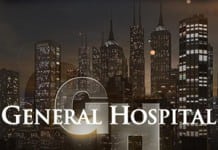 The annual "General Hospital" Fan Club Weekend is more than 130 days away, but it's never too early to find out who's scheduling time with their fans. On Friday, July 26 from 9:00 PM to midnight, "GH's" Kelly Monaco (Sam McCall) will be hosting "An Evening with Kelly Monaco" at the Sportsmen's Lodge Hotel in Studio City, CA.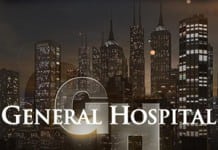 On Sunday, July 28 from 4:00 PM - 6:00 PM, "General Hospital's" Kin Shriner (Scott Baldwin) will be hosting his first "GH" Fan Club Weekend event in a number of years. The event is currently titled "Kin Shriner Event (with Special Guest)," as per the Official "GH" Fan Club Website. The cost of the event is $60 per person. For more information, fans are asked to contact Jim Warren at
[email protected]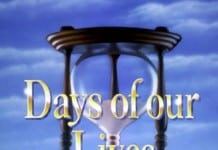 "Days Of Our Lives'" Meredith Scott Lynn (Anne Milbauer) has had an impressive 25-year acting career, appearing in popular shows like "Weeds," "American Horror Story," and "Desperate Housewives," as well as in the film "Legally Blonde." But Anne is perhaps one of the most fun characters she's ever played, simply because, as the actress puts it: "She's such an extreme bitch!"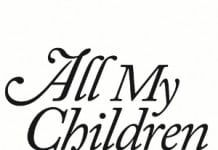 If you're over the moon that Eden Riegel has reprised her role as "All My Children's" Bianca Montgomery on TOLN's version of the show, someone has you beat: The actress herself! "I'm so excited to be back playing Bianca again; it's so surreal," she exclaims. "I feel like I'm living in a dream."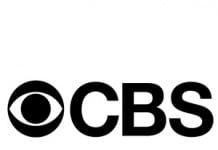 As technology and social media sites continue to expand, soap fans are more connected and closer than ever to their favorite daytime dramas and daytime stars. Now, CBS is taking it all a step further with a new iPhone and iPad app that will make sure viewers never miss a moment — of daytime, primetime and beyond!
The cast of "All My Children" shot their first Prospect Park episodes the week of February 25 and the week of March 4, and now it's "One Life To Live's" turn: The show begins taping in the home it shares with "AMC" on Monday, March 22. Filled with excitement, the soaps' stars have taken to Twitter to share everything from their thoughts on the new execs to sneak peeks at the very first scripts!
As previously reported, singer/actor Corbin Bleu has joined the cast of TOLN's "One Life to Live" in the contract role of Jeffrey King. The actor released the following statement to his 338,000+ Facebook followers: "I'm very excited about joining the "One Life to Live' family and beginning a new chapter in the shows long history. I can't wait to meet the entire talented cast & crew and begin filming at 'One Life to Live."