Monthly Archives: March 2013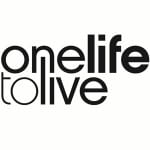 The cast of "All My Children" shot their first Prospect Park episodes the week of February 25 and the week of March 4, and now it's "One Life To Live's" turn: The show begins taping in the home it shares with "AMC" on Monday, March 22. Filled with excitement, the soaps' stars have taken to Twitter to share everything from their thoughts on the new execs to sneak peeks at the very first scripts!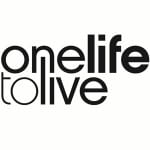 As previously reported, singer/actor Corbin Bleu has joined the cast of TOLN's "One Life to Live" in the contract role of Jeffrey King. The actor released the following statement to his 338,000+ Facebook followers: "I'm very excited about joining the "One Life to Live' family and beginning a new chapter in the shows long history. I can't wait to meet the entire talented cast & crew and begin filming at 'One Life to Live."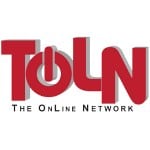 As expected, The OnLine Network (TOLN) has released new logos for "All My Children" and "One Life to Live." New opening sequences (length TBD) are also expected to be released when the shows debut on Monday, April 29 at 12:00 PM ET on Hulu, Hulu Plus and iTunes.
TOLN's "One Life to Live" announced today that "High School Musical" star Corbin Bleu (as Chad Danforth) has joined its cast in the contract role of Jeffrey King. The character is described as a " brilliant young reporter who moves to Llanview to work for publisher, Victoria Lord (Erica Slezak) at Llanview's newspaper, The Banner." Soap Opera Network first brought you word on the character being part of the Banner family back on February 19. According to TOLN, the character is a friend of Matthew Buchanan (Robert Gorrie) and Danielle Manning (Kelley Missal).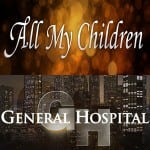 If you think "All My Children's" Susan Lucci (Erica Kane) and "General Hospital's" Jack Wagner (Frisco Jones) have done it all, think again: The two are now joining forces — or rather facing off — on NBC's hit reality competition program, "All-Star Celebrity Apprentice."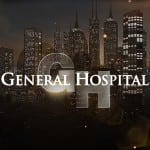 Beginning Friday, March 29 at 10:00 PM ET/PT and running through Monday, April 1 at 12:00 AM ET/PT (Sunday night/Monday morning), SOAPnet will be airing a 50-hour marathon of 50 classic episodes from the 50 years of ABC's "General Hospital." The marathon is kicked off with the very first episode of the drama series, which aired on April 1, 1963. The unprecedented event leads into the special anniversary episode of "GH," which airs Monday, April 1 from 2:00-3:00 PM ET/1:00-2:00 PM PT/CT on ABC and 9:00 PM ET/PT on SOAPnet. The cable network will air an encore of the episode at 12:00 AM ET/PT (Monday night/Tuesday morning). Episodes from every decade the show has been on the air will be featured.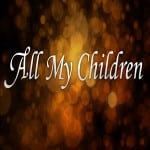 There are lots of questions surrounding the Monday, April 29 launch of "All My Children" on The OnLine Network (TOLN), the main one being, "What can we expect?" Debbi Morgan (Angie Hubbard), Darnell Williams (Jessie Hubbard) and David Canary (Adam Chandler) took that question by storm during the show's first official photo shoot in February, and while they couldn't reveal storyline details, the three stars did open up about the high number of new and young faces on the show, how the shorter 30-minute time slot will affect their acting and how they feel about the women who hold Pine Valley's future in their hands.
Prospect Park's The OnLine Network (aka TOLN) formally revealed its new re-designed logo. The logo is a step up from the original one Soap Opera Network first revealed back on February 18. Styled in a manner in which viewers will always know that TOLN is online and ready for network quality viewing of its programming, the Prospect Park created network will make its mark when it premieres "All My Children" and "One Life to Live" on Monday, April 29 at 12:00 PM ET on Hulu, Hulu Plus and iTunes.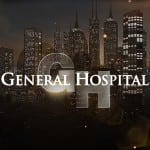 The annual "General Hospital" Fan Club Weekend is more than 130 days away, but it's never too early to find out who's scheduling time with their fans. On Sunday, July 28 from 9:00 PM to midnight, "GH's" Teresa Castillo (Sabrina Santiago) and Emily Wilson (Ellie Trout) will be hosting "Girls' Night Out" at the Sportsmen's Lodge Hotel in Studio City, CA.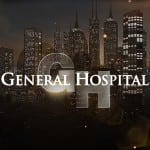 On Tuesday, March 12, during the east coast broadcast of ABC's "General Hospital"" (2:00 – 3:00 PM ET/11:00 AM – 12:00 PM PT), fans of Kelly Sullivan (Kate Howard/Connie Falconeri) will be able to tweet live with the soap star as she discusses her characters. Yes, her characters!
On Wednesday, February 27, the casts of "All My Children" and "One Life to Live" gathered together for a photo shoot at the Sleepy Hollow Country Club in Sleepy Hollow, NY. With photography by Chapman Baehler and styling by "Fashion Police" co-host George Kotsiopoulos, both shows premiere Monday, April 29 at 12:00 PM ET on Hulu, Hulu Plus and iTunes.
According to Soap Opera Digest, CBS' "The Young and the Restless" has recast Kyle Abbott, son of Jack Abbott (Peter Bergman), with daytime newcomer Hartley Sawyer. The actor replaces Blake Hood, who first aired in the role on April 27, 2012.
Amongst the news of TOLN setting a premiere date for both "All My Children" and "One Life to Live," the network also formally announced that Roger Howarth had joined the cast of the online reboot of "OLTL" as his character Todd Manning. Previously, Soap Opera Network had reported the news through official word by representatives for the actor and via "OLTL" co-star Erika Slezak (Victoria Lord Buchanan). Howarth will begin filming at the Stamford, CT studio of the soap on Monday, March 18. He will join the full cast of the soap for four weeks before returning to ABC's "General Hospital." It is understood that "OLTL" will complete filming its first batch of episodes (reportedly 40) on Friday, April 12. "AMC" will resume production on Monday, April 15, according to "AMC's" Debbi Morgan (Angela Hubbard).