Monthly Archives: March 2013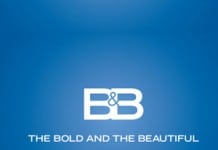 According to a report by TV Guide's Michael Logan, former "Guiding Light" and "All My Children" star Ricky Paull Goldin is joining the cast of CBS' "The Bold and the Beautiful" in the recurring role of Jesse, who is the "badass" daddy of Maya's (Karla Mosley) child. Per a "B&B" rep, Jesse "will arrive on the scene, see Maya with Rick [Jacob Young] and immediately get jealous." Goldin is expected to begin filming scenes this week with a first airdate set for Monday, May 15.
Last week, Soap Opera Network featured a Center Stage interview with "One Life to Live's" legendary veteran, Erika Slezak (Victoria Lord). She opened up about the future of 'OLTL,' working with the fresh, young faces on the show, and what it's been like to have show creator Agnes Nixon back at the helm. And this week, we're revealing how she feels about Robin Strasser (Dorian Lord), what it's like working with Roger Howarth (Todd Manning) versus working with Trevor St. John (Victor Lord), and who she'd like to see return to Llanview!
On Monday, March 18, "One Life to Live" begins filming for the first time in more than a year. Returning star Jerry verDorn (Clint Buchanan) posted pictures from the set, which shows construction underway (the soap was reportedly building sets last week) along with a look into what "All My Children's" sets are expected to look like as well as some key sets (namely the hospital and coffee shop) will be shared by both series (with alterations). It's understood that crew members will help transition certain sets from one show to another depending on which soap is currently in production.
Robert Newman addressed fan inquiries on Facebook earlier today over his possible involvement in either "All My Children" or "One Life to Live," which are essentially filming in his backyard of Stamford, CT. The inquiries were from fans of the cancelled Proctor & Gamble produced soap "Guiding Light," which Newman starred off and on for nearly 30 years as Joshua Lewis.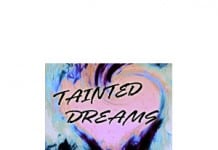 Hot off of completing the first round of "All My Children" filming in Connecticut for its online rebirth, Supervising Producer Sonia Blangiardo joined up with Alicia Minshew, the star of [Blangiardo's] upcoming online drama "Tainted Dreams" for a trip to Texas. The pair landed in the ABC affiliate news studio, WFAA, which airs in the fifth largest media market in America, Dallas-Forth Worth, Texas. Blangiardo and Minshew talked to talk-show host Ron Corning - former host of ABC's "World News Now" and WNYW's "Good Day New York" - about both upcoming online projects on the popular morning news program "Daybreak."
Soon after Soap Opera Network reported that TOLN had revealed new logos for both "All My Children" and "One Life to Live," the production company has now revealed more new logos. As seen on their social media sites, Twitter and Facebook, "AMC's" initial logo now has life put into it instead of a plain white background, while "OLTL" is now at the center between heaven (black) and hell (red). The theme for "One Life" looks to play off of the fact that the series was originally supposed to be titled "Between Heaven and Hell" before ABC settled on the finished product way back when.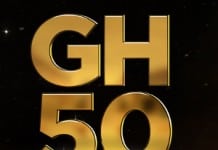 On Saturday, April 6, fans of ABC's "General Hospital" will be able to learn more about the 50 year history of one of television's longest running programs. On that day, ABC News will feature the soap during that night's airing of "20/20," Soap Opera Network has learned.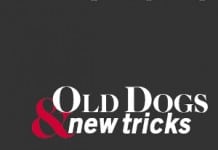 As we reported last week, "General Hospital's" Ian Buchanan (Duke Lavery) is currently part of a four-episode arc on the web comedy "Old Dogs & New Tricks," which follows the misadventures of four middle-aged gay friends in West Hollywood. He now has two episodes under his belt, meaning half the fun is yet to come!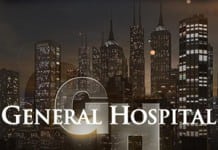 "General Hospital's" Jack Wagner (Frisco Jones) has been a busy man. In addition to his upcoming Sunday, March 17 appearance on "Celebrity Apprentice" with "All My Children's" Susan Lucci (Erica Kane), which you can read more about here, he's also set to appear on Nick at Nite's new original series, "See Dad Run"!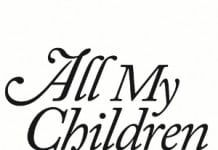 When "All My Children" stars originally signed on to the A Tribute to Pine Valley tour, they viewed it as their last opportunity to say heartfelt, personal goodbyes to their most loyal fans. But now, with the show set to debut on TOLN on Monday, April 29, they're looking at the tour dates as chances to party! And guess what? Two more celebratory Tribute dates have been added!