Monthly Archives: March 2013
Fans have long wondered how they could watch their favorite returning serial dramas "All My Children" and "One Life to Live" since it was revealed in late January that both series would be available for viewing online via Hulu.com, Hulu Plus and iTunes. The OnLine Network released today banner images that summarizes how things will work, but will it be enough to help viewers tune in? We'll soon find out as "AMC" and "OLTL" premiere Monday, April 29 via the aforementioned video platforms.
With the characters of Matthew Buchanan and Destiny Evans already recast with Robert Gorrie and Laura Harrier, it was only a matter of time before their on-screen love child Drew was recast as well. On Wednesday, Gorrie tweeted a picture of he and his reel-life baby momma holding twin infants Elijah and Isaiah Ford, who are taking over the role on "One Life to Live."
Per a press released issued just a short time ago, CBS' daytime lineup consisting of "The Young and the Restless," "The Bold and the Beautiful," "Let's Make a Deal," and "The Talk" have posted week-to-week rating growth post Pope interruptions. Ratings for the shows are for the week ending Sunday, March 24.
May sweeps are a month away, but it looks like the upcoming onscreen drama won't be able to hold a candle to the real-life drama brewing between Prospect Park's "One Life to Live" and ABC's "General Hospital."
When "One Life to Live" returns next month, things won't exactly going well for at least one longtime Llanview resident. According to "OLTL" Co-Head Writer Thom Racina, technology and tough economic times may have finally caught up with the town's matriarch Victoria Lord (Erika Slezak) and her family's newspaper The Banner.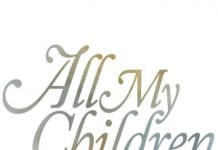 If you haven't yet had a chance to meet some of your favorite "All My Children" stars via the very popular A Tribute to Pine Valley tour, then you're in luck: Three more dates and locations have been added to the successful tour!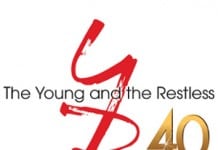 As members of our SON Community Message Boards duly noted in their monthly "Y&R" discussion thread, Tracey E. Bregman (Lauren Fenmore) looked like she was on the verge of signing a contract with CBS' "The Young and the Restless." Bregman made it official when she tweeted a picture of herself signing on the dotted line. "It's official! Signing my new contract with @Official_YandR on the shows 40th anniversary. #grateful #YR40," her tweet read.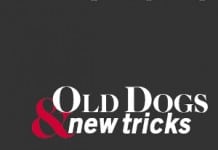 If you've caught "The Young and the Restless'" Thom Bierdz (ex-Phillip Chancellor III) and "General Hospital's" Ian Buchanan (Duke Lavery) in the web comedy "Old Dogs & New Tricks," then you know just how much fun it is to see the pair intermingle with middle-aged gay characters in West Hollywood. If you haven't seen the pair, you've been missing out on all of the fun!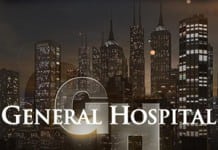 As first reported by Soap Opera Network on our Twitter page on Tuesday, March 19, "Who Wants to be a Millionaire" will be celebrating the 50th anniversary of ABC's "General Hospital" on Monday, April 1 and Tuesday, April 2. "GH" stars Finola Hughes (Anna Devanne) and Jason Thompson (Dr. Patrick Drake) served as contestants on the special episodes and will donate their winnings to The Art of Elysium (http://www.theartofelysium.org), a non-profit organization that works closely with actors, artists and musicians, encouraging them to volunteer their time and talent to children battling serious medical conditions.
Just a week after Soap Opera Network reported that The OnLine Network (TOLN) had revealed a second set of new logos for both "All My Children" and "One Life to Live," the production company has now revealed even more new logos for each show!