Monthly Archives: February 2013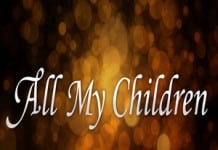 Earlier today Paos Revolution (aka: Soap Revolution flipped) announced that actor Ray MacDonnell is scheduled to make a return visit to Pine Valley as Dr. Joe Martin. It was previously stated by Michael E. Knight (Tad Martin), in a recent interview with Soap Opera Digest, that MacDonnell would likely be appearing on the reboot of the soap when Knight said, "I think the Martins are going to be well-represented with Cady and I hear Ray. I'm sorry if Ricky [Paull Goldin, ex-Jake] won't be. I'm blessed, personally, that the Martins are going to be represented."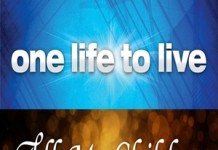 Both the "All My Children" and "One Life to Live" official Facebook pages are seeking questions from fans to ask Agnes Nixon, creator of both legendary soap operas. Out of the all the questions submitted, 10 will be sent over to Nixon to answer next week just as each series goes into production in Stamford, CT. It is understood that 10 questions will be sent over for "AMC" and another 10 for "OLTL."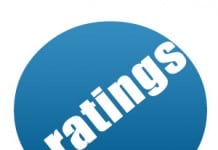 Ratings Report for the Week of February 11-15, 2013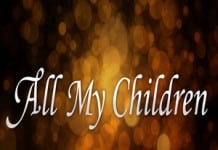 Deadline is reporting that Eden Riegel is returning to TOLN's "All My Children" to once again portray Bianca Montgomery for a cameo guest arc. Riegel last appeared on "AMC" in January 2010. The role was later played by actress Christina Bennett Lind, who is currently appearing in John W. Engeman Theater Production of "Wait Until Dark."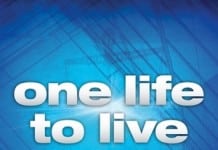 On Wednesday, Soap Opera Network reported that actress Laura Harrier had been cast in the contract role of Destiny Evans on "One Life to Live." Now the characters originator, Shenell Edmonds, has taken to Facebook to make clear that she had been in talks with Prospect Park about a possibility of returning to the soap, but the company was unable to come to an agreement with her that would have accommodated her school schedule.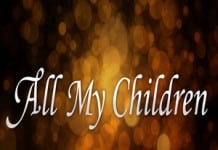 Earlier today, Prospect Park announced that actress Julia Barr will reprise her role of Brooke English on TOLN's "All My Children," which resumes production on Monday, February 25. Barr, who last appeared during the finale episode of the soap operas ABC run in September 2011, has signed on as a series regular, a Prospect Park representative tells Soap Opera Network.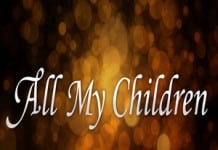 We're just days away from "All My Children" and "One Life to Live" resuming production with Prospect Park, after more than a year having gone by since airing their final ABC episodes, but "AMC's" Jill Larson (Opal Cortlandt) is helping build anticipation for eager fans as the actress has posted a behind the scenes video of sets being built at the Stamford, CT studio for both series as well as a photo of herself alongside David Canary (Adam/Stuart Chandler), who reportedly has returned to the series now that filming is essentially in his back yard (Canary reportedly lives in CT).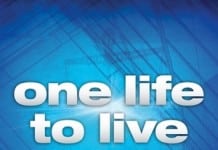 Soap Opera Network has learned exclusively that Laura Harrier has been cast in the contract role of Destiny Evans on "One Life to Live." She replaces Shenell Edmonds, who portrayed the character on the ABC version of the series from 2009-2012. No word yet on who will be portraying the recast version of Matthew Buchanan, last played by Eddie Alderson.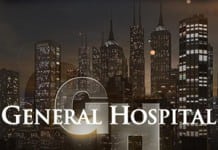 The last time People Magazine offerred a collector's edition of a soap opera was in September 2011, when the mag celebrated the life and history of the then canceled "All My Children." This time the magazine is celebrating the continued life and history of "General Hospital" with a special 50th Anniversary collector's edition that finds Luke and Laura Spencer (Anthony Geary and Genie Francis), Maxie Jones (Kirsten Storms), Sonny Corinthos and Brenda Barrett (Maurice Benard and Vanessa Marcil), Duke Lavery and Anna Devane (Ian Buchanan and Finola Highes), and Jagger Cates (Antonio Sabato Jr.) gracing the cover.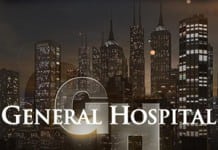 On Thursday, February 14, Soap Opera Network was first to report on Roger Howarth returning to "One Life to Live." In our initial reporting it appeared that the actor would be returning to the soap full-time, but as the day progressed we soon learned that it would only be for four weeks with Howarth scheduled to begin filming on Monday, March 18, at the Stamford, CT studios for the online reboot of the series, per the actors management. Why the initial confusion? It looks as though Roger's deal to return to "OLTL" was just being signed as Soap Opera Network went to press, per Howarth's management, so word of his return to "OLTL" was correct, but length was unclear.