Jill Larson's Newest Behind the Scenes 'AMC' Video; The Return of the Silver Fox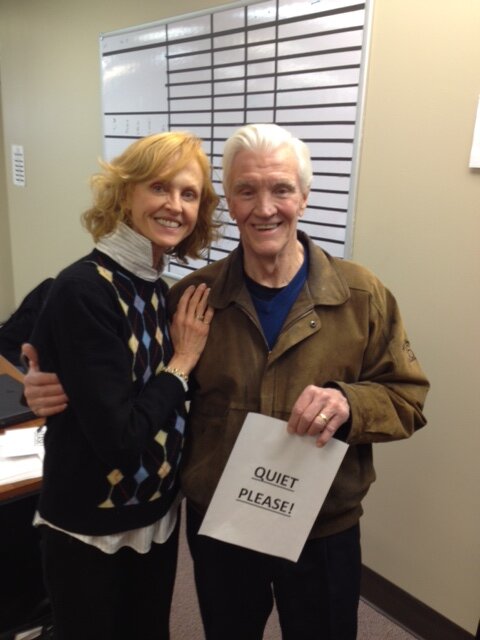 We're just days away from "All My Children" and "One Life to Live" resuming production with Prospect Park, after more than a year having gone by since airing their final ABC episodes, but "AMC's" Jill Larson (Opal Cortlandt) is helping build anticipation for eager fans as the actress has posted a behind the scenes video of sets being built at the Stamford, CT studio for both series as well as a photo of herself alongside David Canary (Adam/Stuart Chandler), who reportedly has returned to the series now that filming is essentially in his back yard (Canary reportedly lives in CT).
Larson's last video message was posted in late January, where the actress was the first to report that production on "AMC" would resume on Monday, February 25. In that video, Larson said, "We're all very excited about the possibilites that await all of us, and getting together again and dusting off our old beloved characters and telling new stories that Agnes has been dreaming up since we've been off the air." Nixon is currently consulting on the reboots of "AMC" and "OLTL," with Marlene McPherson and Elizabeth Snyder signed on to co-head write "AMC." You can watch Larson's newest video, which finds several production crew members working tirelessly to rebuild the foundation of Pine Valley, below.