Monthly Archives: January 2013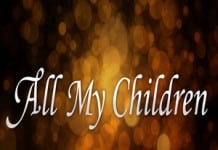 On Tuesday, January 22, Prospect Park provided soap fans with casting, writing and production updates for its soaps "All My Children" and "One Life to Live." While the company officially confirmed that Susie Bedsow Horgan and Thom Racina would be helming "OLTL," the status of who'd be leading "AMC" remained unclear. Today, Soap Opera Network can confirm that former "Days of our Lives" Head Writer Marlene McPherson has been named Head Writer of Prospect Park's online version of "All My Children."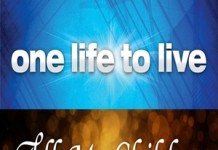 A Prospect Park representative has confirmed to Soap Opera Network that Stephen 'Foz' McDermott, who was officially named head of production for the company's internet hub TOLN on Monday, January 7, has been let go. The rep tells us that McDermott's departure from the company will not put a dent in production of "All My Children" or "One Life to Live," which will begin filming in Stamford, CT next month.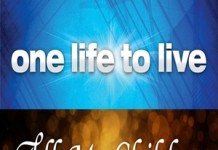 Prospect Park first announced plans to move "All My Children" and "One Life to Live" to the web back in July 2011 after striking a license holding deal with Disney/ABC Domestic Television. Sadly, plans fell through by November 2011 after apparent financing and union discussions fell through. Since that dreadful time period, Prospect Park has resumed work on returning the soaps to your [computer] screens, only this time with financing said to be in place and union deals already signed with the DGA (directors), SAG-AFTRA (actors) and the WGA (writers). With more than a year gone by since "One Life to Live" last aired, we thought it would be a great opportunity to see which stars have (so far) signed on to return to "AMC" and "OLTL" compared to the list circling back in 2011.
Hours after Prospect Park officially announced that they had signed deals with a number of "One Life to Live" stars including Kassie DePaiva (Blair), the actress posted a new blog entry expressing her excitement to be returning to Llanview.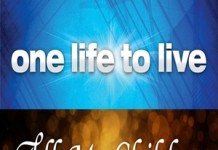 According to a posting on his facebook page, "One Life to Live" co-head writer Thom Racina let it slip that the online reboot of the series may hit the web as soon as April. "I sincerely hope you will support us and tell your friends and start watching One Life To Live come April!" the writer stated in his message to his followers.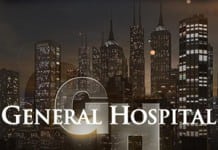 On Sunday, February 10, SOAPnet will air a five-hour special marathon honoring five of the most popular "super couples" from "General Hospital's" 50 years on television. With voting taking place from January 11 through January 16 on SOAPnet's Facebook page, nearly 37,000 of you helped whittle down the list of couples that encompassed the likes of Alan & Monica, Dante & Lulu, Duke & Anna, Edward & Lila, Frisco & Felicia, Jason & Elizabeth, Jason & Sam, Jax & Brenda, Lucky & Elizabeth, Luke & Laura, Nikolas & Emily, Patrick & Robin, Sonny & Brenda, Sonny & Carly, Steve & Audrey and Stone & Robin. Which couples will be featured? You'll have to tune into the "GH Valentine's Day Supercouple Marathon" beginning Sunday, February 10 at 7:00 PM ET/PT only on SOAPnet.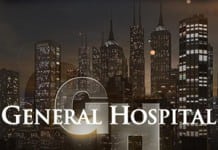 As Soap Opera Network first noted last week, actor Jack Wagner has quietly returned to the set of ABC's "General Hospital" as he reprises the role of Frisco Jones on the daytime soap. According to set side sources and a recent report by TV Guide's Michael Logan, Wagner's return will coincide with "GH's" 50th Anniversary celebration. While details are scarce, sources tell Soap Opera Network that the network will kick off a week long celebration beginning with the Monday, April 1 broadcast that also happens to be the same day "General Hospital" aired its first episode 50 years prior.
As you may, or may not know, Prospect Park's reboot of "One Life to Live" is currently recasting the roles of Matthew Buchanan and Destiny Evans, last played by actors Eddie Alderson and Shenell Edmonds on the ABC version of the soap. According to a character breakdown Soap Opera Network readers had been discussing ad nauseam over the weekend, it looks as though Prospect Park may be taking the title of the soap a little more seriously as it gets ready to transition into its new online format. According to a summarized breakdown, the soap appears to be including profane words and apparently is portraying Matthew as a deadbeat father.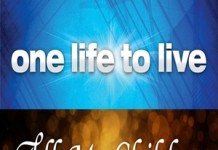 Prospect Park today announced an initial listing of writers, producers and cast members who have signed on for the online reboots of "All My Children" and "One Life to Live." The company has formally announced Susie Bedsow Horgan and Thom Racina as head writers of "OLTL." Thorsten Kaye and Jill Larson bring the "AMC" cast count to 7 stars signed. "OLTL" adds Erika Slezak, Tuc Watkins, Kassie DePaiva, Florencia Lozano, Melissa Archer, Hillary B. Smith, Kelley Missal, Josh Kelly and Andrew Trischitta, who join previously signed Robert S. Woods, Robin Strasser and Jerry verDorn. With the exception of Strasser, Woods, Smith and Watkins, Prospect Park has secured most of the actors signed on during the first round of plans to reboot the soaps back in 2011.
The list of former "One Life to Live" stars signing on to continue their roles in the Prospect Park reboot of the cancelled drama series continues to grow. According to published reports, Robert S. Woods has become the latest "One Life" vet to help the soap transition to the web.