DePaiva Breaks Her Silence Regarding 'OLTL' 2.0, Thanks Fans for Support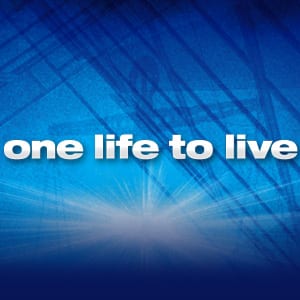 Hours after Prospect Park officially announced that they had signed deals with a number of "One Life to Live" stars including Kassie DePaiva (Blair), the actress posted a new blog entry expressing her excitement to be returning to Llanview.
Fans may recall that it was just one year ago that DePaiva was among 13 "One Life" cast members who originally agreed to help the upstart production company transition the show from TV to the web, only to later have those plans scrapped by Prospect Park. After "OLTL" went off the air on ABC in January 2012, she took the role of Blair to former sister soap "General Hospital," appearing in a recurring capacity between March and December of last year.
Here is Kassie's statement from her blog:
Prospect Park finally made an official press release… So now I can officially say that Blair Cramer will be alive and kicking in Llanview, Pennsylvania aka "One Life to Live". I can't begin to say how excited I am about this announcement and the possibilities in the future for 'One Life to Live'. All I can truly say is the fans have been awesome throughout this entire process. And we are going to be back on the air only because of you and your tireless efforts and support for the show. When I heard the rumors late in the year last year I thought it was too good to be true. Because we have all been down this road before so it was a little scary to even hope. But thanks to Prospect Park for making it happen. As I read down the cast list I am thrilled to get to work with these wonderful people again…. in front of the camera and behind. OLTL has a special group of people and it truly feels like family. I know many of you are as excited as I am and have tons of questions and can't wait to see what the new show will look like. Well, we're all in the same boat and from what I hear it's going to be fun.

Here's how I found out.
Heard the rumors in November…
Got an official offer on January 7th.

I've been waiting to tell my wonderful fans the good news…. So what do you think is in Blair's future?

Until next time….Kassie