'General Hospital' Posts Largest Audience Since February 2011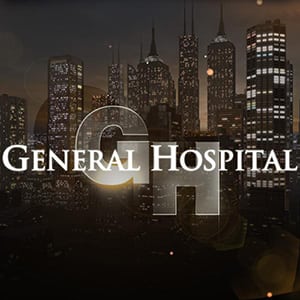 ABC's "General Hospital" posted its largest overall audience in nearly 21 months (since week of February 21-25, 2011) as the daytime drama series averaged 2.82 million viewers during the week of November 5-9, 2012. This was the programs largest overall audience under executive producer Frank Valentini and head writer Ron Carlivati.
The series was up 21% compared to the same week last year (week of November 7-11, 2011) in Total Viewers (2.82 million vs. 2.27 million), 54% in Women 18-34 (266,000 vs. 161,000) and 23% in Women 18-49 (679,000 vs 571,000). "General Hospital" edged "The Young and the Restless" in Women 18-34 with its largest competitive advantage in nearly 4 1/2 years (since week of June 23, 2008).
via Press Release
ABC Ranks as Daytime's #1 Network for 9th Consecutive Week in Women 

18-34, Delivering the Programming Block's Best Numbers in Well Over 2 Years; 

#1 for the 5th Straight Week in Women 18-49

Soaring to a 21-Month High, "The View" is the Week's #1 Program in Daytime in Women 18-34; Wednesday's Show is the Series' Most-Watched in 21 Months

"General Hospital" Levies Largest Competitive Edge Over "Young & the Restless" in Nearly 4-1/2 Years in Women 18-34; Up By Double-Digits Year to Year

"The Chew" Heads Into the Holidays with Weekly Series Highs in Women 18-34; Hits 10-Month High in Total Viewers, Near 9-Month Highs in Women 18-49/25-54 

Daytime Programming Highlights

Disney/ABC Television Group

ABC stood as Daytime's #1 network for the 9th consecutive week in Women 18-34 (0.7 rating/253,000), generating the daypart's most-watched week in well over 2 years – since week of 7/6/10 – and was #1 for the 5th straight week in Women 18-49 (1.0 rating/624,000).

"The View" ranked as Daytime's #1 program in Women 18-34 (0.9 rating/294,000), with Wednesday's telecast standing as the series' most-watched in 21 months – since 2/9/11– powering a 21-month weekly high in the demo – since week of 2/7/11. Moreover, the talker hit a near 9-month high in Women 18-49 (697,000) – since week 2/27/12.

In another solid week, "General Hospital" ranked a strong #2 in Women 18-34 (0.8 rating/266,000), posting its largest competitive advantage over "Young & the Restless" in nearly 4-1/2 years (+39% – vs. 191,000) – since week of 6/23/08.

Versus the year-ago week, "General Hospital" soared by 21% in Total Viewers (2.82 million vs. 2.27 million), by 54% in Women 18-34 (266,000 vs. 161,000) and by 23% in Women 18-49 (679,000 vs. 571,000).

Heading into the holiday season, "The Chew" delivered its most-watched week on record in Women 18-34 (195,000) – ranking among the week's Top 5 daytime programs in the demo (0.6 rating) – and with season highs, registered its most-watched week in 10 months in Total Viewers (2.48 million) and in close to 9 months in Women 18-49 (474,000) and Women 25-54 (620,000) – since weeks of 1/9/12, 2/20/12 and 2/27/12, respectively.

Year-to-year, "The Chew" spiked by a solid 13% in Total Viewers (2.54 million vs. 2.25 million), by 28% in Women 18-34 (195,000 vs. 152,000) and by 10% in Women 18-49 (482,000 vs. 438,000).

Source: NTI, Week of 11/5/12, Live + Same Day