Monthly Archives: August 2012
Monday, August 13 was the day to watch ABC's "Good Morning America" as the morning show revealed the dance partners for the upcoming season of "Dancing with the Stars," dubbed the "All Star" edition. With Kelly Monaco's (Sam McCall, "General Hospital") former dance partner Alec Mazo (pictured left, with Monaco) currently appearing in "Dance Temptation," with Edyta Sliwinska, and no longer appearing on the series (he last appeared during season nine), the actress has been assigned to Valentin Chmerkovskiy, who returns for his third season.
According to The Hollywood Reporter, former "All My Children" starlet Alicia Minshew (ex-Kendall Hart) has landed a major role in the new film "Desires of the Heart," which began production in Savannah, GA on Monday, August 13.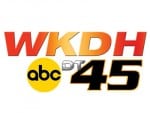 Citing poor financial conditions, ABC affiliate WKDH, located in Houston, Mississippi and serving the Columbus, Tupelo, and West Point television markets, will cease operations at the end of this month.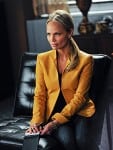 People Magazine is reporting that Kristin Chenoweth, who was scheduled to appear in a recurring role on the new season of CBS' "The Good Wife" as a political reporter, will not be returning to the series.
According to Soap Opera Digest, CBS' "The Bold and the Beautiful" has issued a casting call for a "new, hot guy." According to the casting breakdown the show is seeking a "Male. Caucasian. 25-28 years old. Heart throb. Very Masculine. Edgy. Not afraid to get the job done. Bit of a cad." It is a contract role.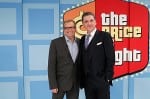 THE PRICE IS RIGHT is holding its first-ever search to find a male model. The search will air as a five-episode web series competition on PriceIsRight.com and Youtube.com/PriceIsRight in late September. The winner, who will be chosen by viewers, will win a one-week modeling gig on the game show.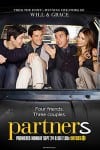 CBS has released the first group cast photos of "Partners," the networks new comedy series starring Brandon Routh ("One Life to Live"), Michael Urie ("Ugly Betty"), David Krumholtz ("Numb3rs") and Sophia Bush ("One Tree Hill").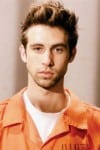 A "Days of our Lives" representative has confirmed to ​Soap Opera Network​ that when Blake Berris returns to the drama series beginning with the Monday, August 27 episode, his character, Nick Fallon, will not only be up for parole, but viewers will also be able to see his on-screen mother for the first time in 30 years!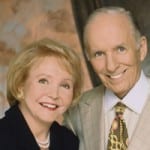 On Saturday, August 18, Lee Phillip Bell (pictured right, with William J. Bell) and Michael Maloney (Soaps in Depth), co-authors of "The Young and Restless Life of William J. Bell" will be signing copies of their book at Barnes & Nobles Ventura from 2:00 PM to 4:00 PM PT.
Ronn Moss was back on Twitter early this morning tweeting away to his nearly 40,000 followers."I want to make sure, without any doubt, that...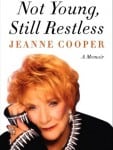 The New York Times Best Sellers list is out and Jeanne Cooper (Katherine Chancellor, "The Young and the Restless"), who released her memoir "Not Young, Still Restless" on Tuesday, July 31, can rest easy knowing her life's work is a raving success.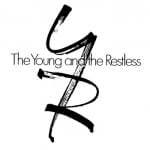 Normally when a hot button topic hits the social networks most soap stars don't reveal their personal beliefs or feelings unless they are Nancy Lee Grahn (Alexis Davis, "General Hospital"), who generally voices her opinion on anything from politics (real and behind the scenes) to television programs. On Tuesday, August 1, when "Days of our Lives" star Melissa Reeves (Jennifer Horton) tweeted "Chick-fil-a today!!!! Loved every bite of it;)!! Land of the free and home of the brave. Love that we all appreciate free speech, right?" to her more than 31,000 followers, she didn't just stir up outrage amongst her fans and fans of the NBC drama series, she also sparked the attention of some of her daytime brethren.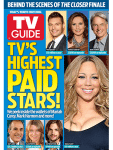 In its newest issue, TV Guide Magazine has revealed some of televisions highest paid stars. As you can imagine, the list comprises of former daytime soap stars who've either gone on to host their own talk show or headline a top ranked primetime series, or in the case of primetime soap stars - gotten richer!