Monthly Archives: August 2012
Jason Thompson (Patrick Drake, "General Hospital") announced via Twitter late last week that he would be appearing on The CW's "90210," which returns for its fifth season in October.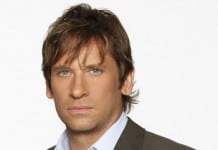 "General Hospital" DVR Alerts for the Week of August 6, 2012.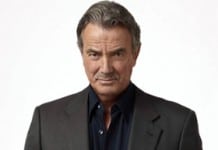 "The Young and the Restless" Preview for the week of August 6-10, 2012.
Ratings Report for the Week of July 23-27, 2012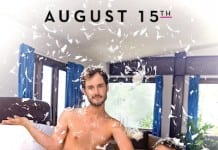 On Friday, July 27, we reported that CBS' "The Young and the Restless" would be holding a Paley Center for Media panel as the daytime soap gears up to celebrate its 10,000th show. We are also happy to report that "Husbands," an online series following the lives of a young same-sex couple through all their trials and tribulations will make history as the first online series to be hosted by The Paley Center for Media in Beverly Hills, California.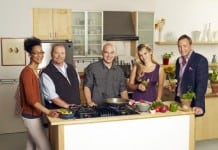 Mario Batali, Michael Symon, Carla Hall, Clinton Kelly and Daphne Oz travel coast to coast -- from California and New York to Hawaii and Nashville -- to bring viewers a sneak peek at the ABC Fall Primetime lineup. Interviewing some of the network's hottest new stars, the special has something for everyone. From diva-filled musical drama and deep and dark desires to quirky and "out of this world" comedies and thrillers, "The Chew Presents ABC's Primetime Fall Preview Special" airs Sunday, September 2 (7:00-8:00 p.m., ET) on ABC.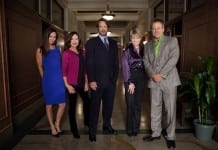 Walking in on your beau bedding your best friend... Halting your wedding because your evil twin stole your spot at the altar... Discovering that your mortal enemy is really your long-lost sibling. These may seem like the plotlines of a delicious daytime soap, but sensational stories are anything but fiction on Investigation Discovery. Dishing out the drama of blindsided betrayals, mistaken identities, and deadly deceptions, ID is staking its claim on real-life soap operas with the launch of daytime programming block DAYS OF OUR KNIVES on Monday, August 20 from 1-4 PM E/P.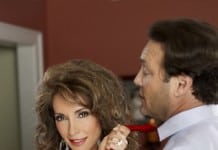 From love triangles that implode to office romances exposed, stories of passionate love affairs turned crimes of passion aren't just happening on daytime television. They happen in real life and, sometimes, are even stranger than fiction. No stranger to steamy scandals and deadly dalliances, Emmy Award-winning actress and queen of daytime soap Susan Lucci hosts DEADLY AFFAIRS, premiering Saturday, September 8 at 10 PM E/T on Investigation Discovery.
Soap Opera Network has learned that actor Graham Shiels, who most recently appeared in an episode of TNT's "Leverage," has booked a recurring role on CBS' "The Young and the Restless."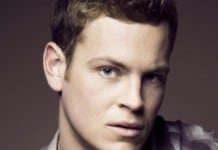 "General Hospital's" Nathin Butler (Ewen Keenan) will be chatting live with fans of the ABC Daytime drama series during the networks east coast broadcast (3:00 PM ET/12:00 PM PT) of the series. The actor will be taking questions via Twitter using the hashtag #AskGH for the full duration of the soap (one hour) using his twitter user name @nathinbutler.