Monthly Archives: August 2012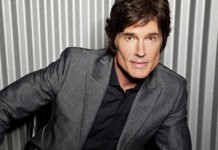 Ronn Moss was back on Twitter early this morning tweeting away to his nearly 40,000 followers. "I want to make sure, without any doubt, that...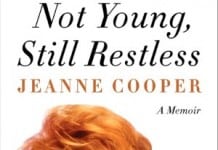 The New York Times Best Sellers list is out and Jeanne Cooper (Katherine Chancellor, "The Young and the Restless"), who released her memoir "Not Young, Still Restless" on Tuesday, July 31, can rest easy knowing her life's work is a raving success.
Normally when a hot button topic hits the social networks most soap stars don't reveal their personal beliefs or feelings unless they are Nancy Lee Grahn (Alexis Davis, "General Hospital"), who generally voices her opinion on anything from politics (real and behind the scenes) to television programs. On Tuesday, August 1, when "Days of our Lives" star Melissa Reeves (Jennifer Horton) tweeted "Chick-fil-a today!!!! Loved every bite of it;)!! Land of the free and home of the brave. Love that we all appreciate free speech, right?" to her more than 31,000 followers, she didn't just stir up outrage amongst her fans and fans of the NBC drama series, she also sparked the attention of some of her daytime brethren.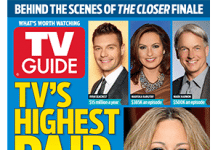 In its newest issue, TV Guide Magazine has revealed some of televisions highest paid stars. As you can imagine, the list comprises of former daytime soap stars who've either gone on to host their own talk show or headline a top ranked primetime series, or in the case of primetime soap stars - gotten richer!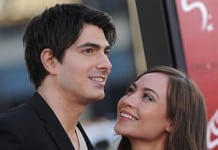 Former "One Life to Live" star Brandon Routh (ex-Seth Anderson) and wife Courtney Ford ("True Blood") have welcomed their first child, reports People Magazine on their website. Leo James Routh, born Friday, August 10, weighed in at 8lbs. and measured 20 1/2 inches.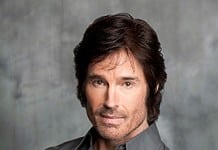 After word broke on Saturday, August 11, that Ronn Moss would be departing CBS' "The Bold and the Beautiful" after 25 short years portraying Ridge Forrester, the actor has broken his silence on Twitter.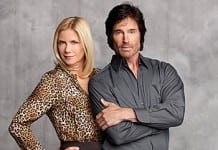 Hours after word broke that Ronn Moss would be departing "The Bold and the Beautiful," fans of the CBS daytime drama series took to Twitter in order to share in their disappointment and they weren't the only one's. Moss' on-screen partners Katherine Kelly Lang (Brooke Forrester) and Hunter Tylo (Taylor Forrester) also shared with fans their feelings over the sad news of Ridge Forrester's (Moss) upcoming departure.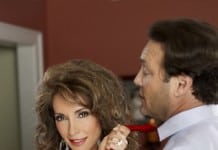 Investigation Discovery, which recently announced its plans to integrate several daytime stars into various aspects of its daytime programming block in the coming weeks, has released the first promos and trailers of "Deadly Affairs," the new series about love triangles gone wrong and marriages that end in murder hosted by "All My Children" vixen Susan Lucci (ex-Erica Kane).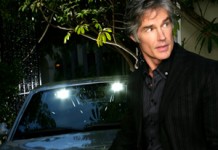 According to Entertainment Weekly's Tanner Stransky, CBS' "The Bold and the Beautiful" is about to lose 25 year veteran Ronn Moss (Ridge Forrester) after a contract dispute between the actor and the soap opera over salary hit a snag. A rep for Bell-Phillip Television, which produces "B&B," confirmed Moss' exit to Weekly.
Ratings Report for the Week of July 30 - August 3, 2012