(SoapOperaNetwork.com) — Ratings Report for the Week of August 20-24, 2012
NOTE: Please do not copy and paste the entire ratings.  Thank you.
Numbers are based on Live+Same Day ratings
(Compared to Last Week/Compared to Last Year)
Total Viewers
1. Y&R 4,505,000 (+194,000/+92,000)
2. B&B 3,284,000 (+213,000/+357,000)
3. DAYS 2,771,000 (+72,000/+331,000) *
4. GH 2,446,000 (-17,000/-22,000)
* Highest since the week of January 31-February 4, 2011
Households
1. Y&R 3.3/11 (+.1/+.1)
2. B&B 2.4/8 (+.1/+.2)
3. DAYS 2.0/7 (same/+.2)
4. GH 1.8/5 (same/same)
Women 18-49 Viewers
1. Y&R 850,000 (+26,000/-2,000)
2. B&B 645,000 (+19,000/+80,000)
3. DAYS 618,000 (+35,000/-15,000)
4. GH 574,000 (-17,000/-119,000)
Women 18-49 Rating
1. Y&R 1.3/9 (same/same)
2. B&B 1.0/7 (same/+.1)
2. DAYS 1.0/6 (+.1/same)
4. GH 0.9/6 (same/-.2)
Women 18-34 Rating
1. DAYS 0.6 (same/same)
1. Y&R 0.6 (same/+.1)
1. GH 0.6 (same/same)
4. B&B 0.4 (same/+.1)
Men 18+ Viewers
1. Y&R 1,023,000 (+102,000/+33,000)
2. B&B 723,000 (+53,000/+81,000)
3. DAYS 601,000 (+17,000/+43,000)
4. GH 506,000 (+9,000/+49,000)
Day-To-Day Ratings – HH/Total Viewers
B&B
Monday: 2.4/3,258,000
Tuesday: 2.3/3,168,000
Wednesday: 2.3/3,228,000
Thursday: 2.5/3,376,000
Friday: 2.4/3,389,000
DAYS
Monday: 2.0/2,703,000
Tuesday: 2.0/2,709,000
Wednesday: 2.2/2,859,000
Thursday: 2.0/2,719,000
Friday: 2.1/2,864,000
GH
Monday: 1.8/2,522,000
Tuesday: 1.7/2,410,000
Wednesday: 1.8/2,376,000
Thursday: 1.8/2,476,000
Friday: 1.8/2,448,000
Y&R
Monday: 3.4/4,619,000
Tuesday: 3.3/4,512,000
Wednesday: 3.3/4,558,000
Thursday: 3.2/4,371,000
Friday: 3.2/4,464,000
For the SEASON September 19, 2011 through August 19, 2012
Households
1. Y&R 3.5
2. B&B 2.4
3. DAYS 2.0
4. GH 1.9
Women 18-49 Rating
1. Y&R 1.5
2. B&B 1.1
2. GH 1.1
4. DAYS 1.0
On Monday, August 13, Soap Opera Network first brought you the story of WKDH, an ABC affiliate that will cease operations effective Friday, August 31, 2012 at 11:59 PM CT after citing poor financial conditions in recent years as its reasoning. Now Soap Opera Network has learned that the ABC Television Network, which was left scrambling to replace the 11-year-old affiliate, has signed a long-term agreement with WTVA, an NBC affiliate that had actually provided WKDH with ABC programming through a local marketing agreement (LMA) with Southern Broadcasting, Inc. (WKDH's parent company). The new deal, by utilizing WTVA digital channel 9.2, will enable ABC programming to remain in the Columbus/Tupelo/West Point television market and is effective Saturday, September 1, 2012 at 12:35 AM, Central Time.
"We are delighted to reach a long-term affiliation agreement with ABC and be able to provide a solid lineup of programming such as 'Modern Family,' 'Dancing with the Stars,' 'Once Upon a Time,' 'Revenge' and 'Jimmy Kimmel Live,' critically-acclaimed news and information series including 'Good Morning America' and 'World News with Diane Sawyer' and high profile sports programming like 'Saturday Night Football,'" said Phil Sullivan, Station Manager, WTVA, in a statement.
John Rouse, senior vice president of Affiliate Relations for ABC, echoed Sullivan's comments. "We are very pleased to have reached an agreement with WTVA coverage in the Columbus/Tupelo market, and that local viewers will continue to be able to see all their favorite ABC and ESPN on ABC programs, including this Saturday's 2012 Cowboys Classic featuring Michigan vs. Alabama."
As part of the deal between WTVA and ABC, WTVA 9.2 will now service viewers with local news coverage. WKDH did not air any local programming as its primary service was in providing viewers with ABC's content. Outside of ABC's programming, WKDH aired the syndicated programs "Rachael Ray," "The Nate Berkus Show," "The Wendy Williams Show," "Access Hollywood," "The Insider" and "Entertainment Tonight." WKDH also aired re-runs of "America's Funniest Home Videos," "Frasier" and "Grey's Anatomy."
It is unclear at this time as to whether those syndicated programs will continue airing on WTVA digital channel 9.2.
via Press Release
SEASON PREMIERE

VIEWERS CRAVE SECONDS

ON MONDAY, SEPTEMBER 10, "THE CHEW" RETURNS WITH BIG GUESTS, THEIR FIRST
BOOK AND EVEN BIGGER APPETITES, AS SEASON TWO KICKS OFF ON ABC

Katie Couric is the Featured Guest

The Chew: FOOD. LIFE. FUN to Be Released Tuesday, September 25 by Hyperion

ABC's "The Chew" returns for its second season MONDAY, SEPTEMBER 10 (1:00-2:00 p.m. ET), bringing with it a smorgasbord of exciting guests, culinary creations and tips and tricks to make life healthier, easier and, frankly, a whole lot more fabulous. Season Two will also continue to showcase the hosts' signature series, including "Five in Five," "Mario's Simple Italian," "The Power of Oz," as well as "Clinton's Craft Corner" and "C&C Food Factory."

Katie Couric is the featured guest, stopping by to preview the first day of her new syndicated talk show, "Katie," with hosts Mario Batali, Michael Symon, Carla Hall, Clinton Kelly and Daphne Oz.

On TUESDAY, SEPTEMBER 25, Hyperion will publish The Chew: FOOD. LIFE. FUN, a companion book that gives viewers more to "chew on," featuring seasonal recipes and commentary from the co-hosts.
via Press Release
"BAD25" DOCUMENTARY FROM ACCLAIMED DIRECTOR SPIKE LEE TO AIR ON ABC
Thanksgiving Special Celebrating the 25th Anniversary of 
Michael Jackson's Landmark "BAD" Album and Tour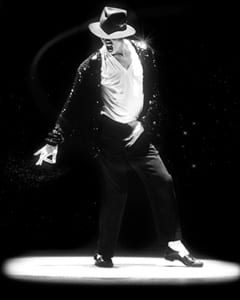 ABC has acquired the television rights to "BAD25," a documentary film by the award-winning director Spike Lee. Airing at Thanksgiving (details to be announced at a later date), "BAD25" shares fresh insights into the King of Pop's creative vision that resulted in his landmark "BAD" album, this year marking its 25th anniversary.
"This will be a very special Thanksgiving for all families to enjoy the genius of Michael Jackson," said Spike Lee. "Big thanks to ABC for allowing people to witness the making of Michael Jackson's 'BAD' album. Shamon."
Academy Award® nominated filmmaker Spike Lee teamed with The Estate of Michael Jackson and Legacy/Epic Records, carefully culling The Estate's archives for rare and never-before-seen footage for the film which focuses on the creative forces that pushed Jackson to make the "BAD" album and launch the BAD Worldwide Tour. "BAD25" marks the first ever in-depth, behind-the-scenes film project to chronicle a Michael Jackson album and tour, and was filmed in advance of the 25th anniversary celebration of the iconic album, the record-breaking world tour and the groundbreaking short films that changed music history. The album's 25th Anniversary will be celebrated on September 18, 2012 with the Legacy/Epic Records release of deluxe 25th Anniversary editions of the album.
The documentary features numerous interviews conducted personally by Spike Lee, including Jackson's confidants, choreographers, musicians and collaborators, such as Oscar-winning film director Martin Scorsese, Joe Pytka and others who worked on many of the iconic "BAD" videos, bringing Jackson's songs to life on the screen through short films that remain some of the most vivid and creative storytelling by a musical artist.
ABC will air a version of "BAD25," offering Michel Jackson fans across the country a rare look at the man who changed the music world forever (time to be announced at a later date.) Spike Lee documentaries include the Peabody and Emmy Award®-winning "When the Levees Broke: A Requiem in Four Acts" and its follow up, "If God Is Willing and Da Creek Don't Rise," "Kobe Doin' Work" and the Oscar-nominated "4 Little Girls." Lee directed both short films for Michael Jackson's "They Don't Care About Us" in 1996.
The third and final album collaboration for Jackson and Quincy Jones, "BAD" marked a pivotal coming of age for the King of Pop as a performer, composer and producer. The album was No. 1 around the world, made history with five consecutive No. 1 singles on the Billboard chart, produced nine chart-topping singles, nine groundbreaking short films, and to date has generated over 45 million units in sales. "BAD" was nominated for six Grammys and won two; the album also earned Jackson the Video Vanguard Award at the MTV VMA Awards. Songs on the original album are "Bad," "The Way You Make Me Feel," "Speed Demon," "Liberian Girl," "Just Good Friends" featuring Stevie Wonder, "Another Part of Me," "Man in the Mirror," "I Just Can't Stop Loving You," "Dirty Diana," "Smooth Criminal," with "Leave Me Alone" added to the CD version of the album once released.
via Press Release
ANDREW T. KUBITZ NAMED EXECUTIVE VICE PRESIDENT, 
PROGRAM PLANNING & SCHEDULING, ABC ENTERTAINMENT GROUP
Andrew Kubitz, an esteemed entertainment executive with 17 years of scheduling experience, has been named executive vice president, Program Planning & Scheduling, ABC Entertainment Group, it was announced today by Paul Lee, president, ABC Entertainment Group, to whom he will report. In his new role, Kubitz will have oversight of daytime, primetime and late-night program planning and scheduling, as well as film acquisition and theatrical inventory. Kubitz will also facilitate and coordinate windowing strategies for ABC Entertainment Group programming across all platforms.
"Andy's appointment brings a fresh perspective and a strategic sensibility to our planning and scheduling efforts, joining a team that is second to none in our industry," said Lee. "Together, I'm confident they will help us take ABC to a whole new level."
Kubitz added: "I'm looking forward to joining the ABC Entertainment team. The network's amazing programming and innovative approach to storytelling is exciting for viewers, myself included. It's a thrill to participate in the creative process in an effort to better position the signature programming that so many hold near and dear to their hearts."
Kubitz was most recently senior vice president of Program Planning & Scheduling for CBS Television, since 2010. In this position he was responsible for developing long term programming and scheduling strategies for CBS and the CW's primetime, daytime and late night lineups. This included determining program schedules, episode orders, show repeat and original episode schedules, budget reviews and length of show runs. He also managed theatrical film acquisitions and theatrical inventory delivery requirements. Prior to this, Kubitz held a series of positions within CBS, having joined that company in December 1994 as a page in Los Angeles, CA.
Kubitz began his career with a diverse array of experience behind the camera, including associate producer & editor, L & L Pictures; videographer for Newline Cinema; film best boy/grip/first assistant camera operator at Visual Anthropology Productions; and videographer for ABC WAOW-TV.
Kubitz earned a Bachelor of Science from the University of Wisconsin Stevens Point and a Master of Business Administration from Pepperdine University.
TV Guide's Michael Logan pulls off another exclusive! In an interview with Steve Burton, the actor reveals that he has in fact decided to leave ABC's "General Hospital" after two decades at the drama series. First joining the cast in 1991, Burton had portrayed the role of Jason Quartermaine turned Morgan. He left the series in 2000, but returned in 2002, and has remained at the show ever since. He's also appeared on the "GH" spinoff, "General Hospital: Night Shift," during the SOAPnet original series' first season.
According to Burton, it was his contract coming up and his desire to move his family to Tennessee that resulted in him making this important life changing decision. "I've been through 21 years of ups and downs with 'GH' — regime changes, cast and crew changes, budget cuts, shakeups of one kind or another, and it's been nothing but a huge positive in my life and for my family. I have no complaints, no negative feelings at all. But it's time to go. I'm going to take some time off and do nothing but relax, just enjoy life a little bit with my wife and kids," said Burton to TV Guide.
The actor also revealed that his next career move will be working on a project with James Franco (ex-Franco) and Jill Farren Phelps (former executive producer of "GH," now at the helm of "Y&R"). "Jill went off and did that telenovela 'Hollywood Heights' [at Nickelodeon] and James did a day's work there. Suddenly he decides he wants to make one of his own novelas through his production company and we're like, 'Huh?' So the three of us collaborated on an idea and came up with a really good one. Jill will EP it, I'll produce and star in it and so will James. We'll be able to get a lot of great cameos and guest stars because of James' connections. It'll be a fun show to do."
As for rumors of him possibly joining "Y&R," Burton says, "Jill is one of my dearest friends. [Laughs] I'm never going to say never because , as soon as I do, I'll be popping up over there! Here's the thing: As cool as it was to know I had a nice, cushy place to go every day with 'GH,' I think it's going to be just as cool to not have a nice, cushy place to go every day. I like not knowing what's next for a change. I'm jumping off a cliff in a total leap of faith."
Burton is expected to complete filming at "General Hospital" on Tuesday, September 25, but he has informed the show that, if necessary, he would be willing to stay on little longer to help wrap his characters storyline. Whatever the case may be, look for the actor to air through at least the end of October or sometime in November.
UPDATE, 4:40 PM ET: Ian Buchanan is in fact portraying Duke Lavery. In an interview report with TV Guide's Michael Logan, Valentini says, "We will eventually find out that the Duke Lavery we saw die all those many years ago was an impostor. This is the real Duke." So yes, we're in for one of those storylines, folks.
"In the interim, Luke and Anna will find themselves in a new place with their romance and they will be very surprised by the intensity of it," said Valentini to Logan. "Anna will, of course, be shocked and conflicted, she'll run the whole gamut of emotions when she finally comes face-to-face with Duke. She's going to want a lot of answers and Duke is really going to have to prove himself."
Buchanan will not be seen on the show again for at least another next five weeks, according to TV Guide.
PREVIOUS, 4:22 PM ET: After promising that today's episode of "General Hospital" was "not to be missed" as the series has "been keeping a huge surprise under wraps," executive producer Frank Valentini got some good news today as the big reveal began trending worldwide (see images below) just a short time ago.
While live tweeting along with thousands of others, fans of the daytime drama series learned that actor Ian Buchanan had returned to the ABC soap after a 23-year absence. Of course, Soap Opera Network broke the story on Thursday, August 23.
When we last saw Buchanan on the drama series, it was 1989. His character, Duke Lavery, the love of Anna Devane's (Finola Hughes) life faked his death and entered the witness protection program only to return to the series with a new face as portrayed by actor Greg Beecroft within the same year. The character was killed off in 1990.
A "General Hospital" representative was unavailable for comment at press time. It is currently unclear as to whether Buchanan is in fact portraying a once again alive Duke Lavery. If he is, does that mean Duke faked his death again? If not, who really died? The Tale of Two Duke's indeed!
Buchanan had just completed his run on NBC's "Days of our Lives" on Wednesday, August 22 as Ian McAllister, although the series films three months ahead of airdate, which enabled "GH" to snap the actor up quickly for this "secretive" plot twist.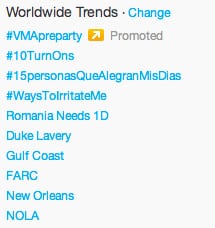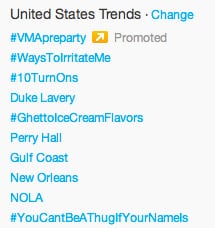 While it is unknown when the message was first posted on her official copy written website, Brenda Dickson (ex-Jill Foster, "The Young and the Restless") is apparently promising to release a "Tell All Book" in the next couple of months that will begin with highlights of her experience at the "canceled" CBS daytime drama series (say what?) and ends with her time in Hawaii. The site says that if you want to know what happened in the tropical state with Dickson and other assorted matters, "read the book, my friends. You will learn a lot about what you think goes on, and what really goes on. Who really runs the country!"
The message in its entirety can be viewed at http://www.brendadickson.com.
Note: Dickson alleges some serious matters including sexual harassment from the deceased William J. Bell (creator of "The Young and the Restless" and "The Bold and the Beautiful"), something about the "Mafia," and claims that she's telling all now that "Y&R" has been canceled (the show has not been canceled).
Shortly after Soap Opera Network reported on Friday, August 24 that Sean Kanan was headed back to CBS' "The Bold and the Beautiful" as Deacon Sharpe, the actor himself tweeted "I never said I'm coming back guys. Let's not stoke the fire of the rumor mill." While the tweet seemed to contradict our reporting, Soap Opera Network has re-confirmed with the show and Kanan's management team who assure us that "Yes…he is coming back." So what happened? It looks like Kanan was not aware that the show was confirming his return to the press, which resulted in some confusion.
As previously reported, a first airdate for Kanan has not been set, but the actor is scheduled to appear on the drama series once more sometime in September. He is currently only scheduled to appear in a couple of episodes, however.
Soap Opera Network wishes "The Young and the Restless" star Christian Jules LeBlanc (Michael Baldwin) a very happy birthday as the three time Daytime Emmy Award winner for Outstanding Lead Actor in a Drama Series (2005, 2007, 2009) turns 54 years-old today.
Joining the cast of "Y&R" all the way back in 1991, LeBlanc has enjoyed nearly two decades in Genoa City. Although he departed the role in 1993, LeBlanc returned to the CBS soap in 1997 and has remained there ever since. He brought his character from "Y&R" to "As The World Turns" for a couple of episodes in 2005.
LeBlanc appeared in episodes of "In The Heat of the Night," "Diagnosis Murder," and "Cheers." Along with co-star Jeanne Cooper (Katherine Chancellor), the actor appeared in a 2009 episode of "Guiding Light" just as the series was coming to a close.
Note: Starting Saturday, September 1, 2012, Soap Opera Network will begin providing soap fans with a new database system that will house actor biographies, birthdays, and much more. Be on the look out.