Monthly Archives: April 2012
TV Guide's Michael Logan got the first real interview with "Days of our Lives" Co-Executive Producer Greg Meng, just days after the soap fired its head writing team and replaced them with the team of Gary Tomlin and Christopher Whitesell. In the interview, Meng promises some epic firings in the coming months!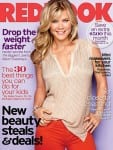 The issue with Sweeney on the cover hit newsstands today.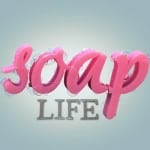 Last summer I was lucky enough to be included as an interviewee in the new soap opera themed documentary appropriately titled "Soap Life," which follows the life, and possible death, of daytime soap operas. I can't believe I forgot all about it and didn't realize it until this morning!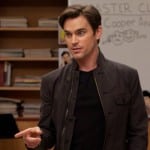 Matt Bomer debuts in tonight's Spring premiere episode of "Glee," the FOX sensation whose cast recently learned they are one of the Top-10 selling digital artists of all-time according to Nielsen SoundScan. The list included such artists as Rihanna, Lady Gaga, Taylor Swift, Katy Perry and the Black Eyed Peas. The "Glee" cast ranks eighth with 32 million songs digitally downloaded.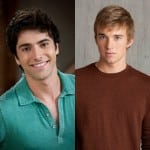 A sneak peek at the Tuesday, April 10, 2012 episode of NBC's "Days of our Lives" featuring Chandler Massey and Freddie Smith as Will (Massey) nonchalantly admits to being gay to Sonny (Smith).
As previously reported, soap star and recent dancing fiend Jack Wagner was a scheduled guest on the daily syndicated talk show "Anderson Cooper." The actor filmed his appearance earlier today at the New York studio of the talk show, which is scheduled to air on Tuesday, April 10 in national syndication, and was joined by his newly discovered 23-year-old daughter, Kerry.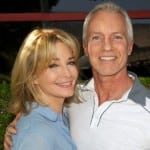 Editor's Note: The information is clearly outdated at this point, but "Days of our Lives" issued the following statement to Soap Opera Network just a short time ago announcing (what we've already previously reported), that Gary Tomlin and Christopher Whitesell are now heading up the shows writing team effective immediately.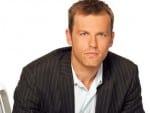 Former "One Life to Live" stars Brian Kerwin (ex-Charlie Banks) and Trevor St. John (ex-Trevor Manning/faux Todd Manning) are scheduled to appear in upcoming episodes of Lifetime's newest hit drama series "The Client List" starring Jennifer Love Hewitt.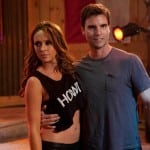 Lifetime's new primetime drama series "The Client List," starring Jennifer Love Hewitt as Riley Parks - a single mother of two who happens to make a whole lot of money as a prostitute, debuted with 2.8 million viewers and a 0.9 rating in Adults 18-49, according to ratings figures released today by Nielsen Media Research.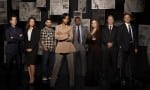 Tonight at 10/9c on ABC will be a repeat airing of the networks new celebrity esque suspense drama "Scandal."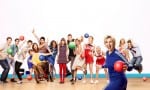 FOX has ordered a second season of freshman breakout hit NEW GIRL, a third installment of the irreverent family comedy RAISING HOPE and a fourth season of the genre-defying musical sensation GLEE, it was announced today by Kevin Reilly, President of Entertainment, Fox Broadcasting Company.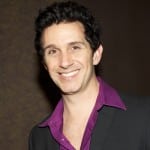 In an effort to raise funds for the production of Theatre 68's summer season, the Theatre 68 Cent Crew Theatre Company will be hosting a fun filled night of Legendary Drag Queen Bingo at West Hollywood's Landmark Burger Palace; the Fabulous Hamburger Mary's!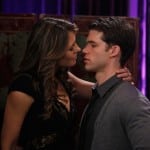 In tonight's episode of "Gossip Girl," entitled "It Girl, Interrupted," Serena van der Woodsen (Blake Lively) is looking to remove herself from the spotlight as part of the popular entourage known as the Upper East Siders now that she's been tasked as the newest behind-the-scenes *ish maker for the group (aka: Gossip Girl herself). "One Life to Live's" David A. Gregory appears in the episode as Aidan, the boy toy of Diana Payne (guest star Elizabeth Hurley, who returns as the founding editor of the fictional Spectator newspaper).