Monthly Archives: April 2012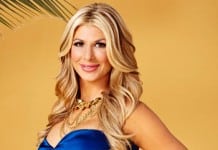 "The Real Housewives of Orange County" star Alexis Bellino tweeted earlier this evening that she had been brought in for a cameo appearance on ABC's "General Hospital."
Although Soap Opera Digest has since "confirmed" their story on the ouster of several "Days of our Lives" stars with a show representative, according to its website, one actress appears to not have been told as the magazine stated. In fact, it looks like if the firings do hold, actress Sarah Brown (Madison James) has not been told by her bossess of any change to her status with the NBC daytime soap.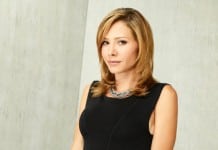 In an interview posted earlier today by TV Guide's Michael Logan, it looked like Co-Executive Producer Greg Meng was alluding to the possible ouster of actress Sarah Brown when he stated "we also brought in the wonderful Sarah Brown [Madison James] and threw her into a lot of material very quickly. Maybe too much too quickly." Sadly, it looks like he was indeed commenting on Brown's character on the show in past tense.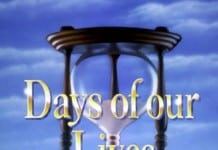 TV Guide's Michael Logan got the first real interview with "Days of our Lives" Co-Executive Producer Greg Meng, just days after the soap fired its head writing team and replaced them with the team of Gary Tomlin and Christopher Whitesell. In the interview, Meng promises some epic firings in the coming months!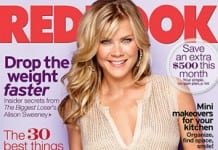 The issue with Sweeney on the cover hit newsstands today.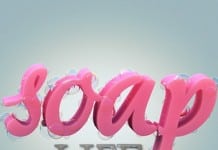 Last summer I was lucky enough to be included as an interviewee in the new soap opera themed documentary appropriately titled "Soap Life," which follows the life, and possible death, of daytime soap operas. I can't believe I forgot all about it and didn't realize it until this morning!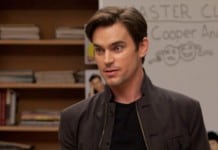 Matt Bomer debuts in tonight's Spring premiere episode of "Glee," the FOX sensation whose cast recently learned they are one of the Top-10 selling digital artists of all-time according to Nielsen SoundScan. The list included such artists as Rihanna, Lady Gaga, Taylor Swift, Katy Perry and the Black Eyed Peas. The "Glee" cast ranks eighth with 32 million songs digitally downloaded.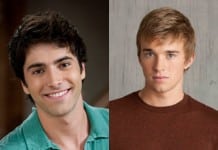 A sneak peek at the Tuesday, April 10, 2012 episode of NBC's "Days of our Lives" featuring Chandler Massey and Freddie Smith as Will (Massey) nonchalantly admits to being gay to Sonny (Smith).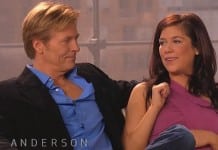 As previously reported, soap star and recent dancing fiend Jack Wagner was a scheduled guest on the daily syndicated talk show "Anderson Cooper." The actor filmed his appearance earlier today at the New York studio of the talk show, which is scheduled to air on Tuesday, April 10 in national syndication, and was joined by his newly discovered 23-year-old daughter, Kerry.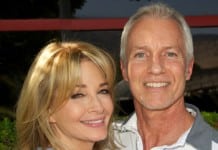 Editor's Note: The information is clearly outdated at this point, but "Days of our Lives" issued the following statement to Soap Opera Network just a short time ago announcing (what we've already previously reported), that Gary Tomlin and Christopher Whitesell are now heading up the shows writing team effective immediately.