'The Chew' by the Numbers: Three Days and Already Below 'All My Children's' Year-Ago Performance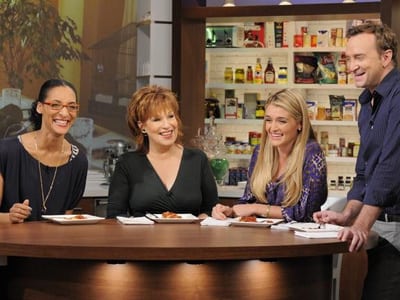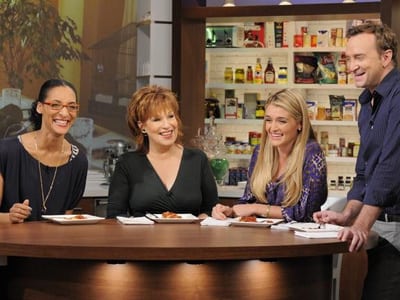 (SoapOperaNetwork.com) — Although ABC did not expect "The Chew" to outperform "All My Children" every day nor did they expect it to beat it in the long-run, after all the ultimate goal is to save money by producing a cheaper show, the network should still be a little worried about "Chew's" performance after three days of ratings data have been released.
According to Nielsen Media Research via TV Media Insights, after three days on the air "The Chew" is averaging a 1.9/6 household rating/share point (the site noted 2.0/6, but it is actually 1.9/6). During the same period a year ago, "All My Children" had a 2.1/7 household rating/share point.
Although not much can be said about a lead-in, especially when broadcast network programming doesn't typically live or die by the local programming airing on their affiliated stations prior to the start of a broadcast lineup, Marc Berman, TV Media Insight's Editor in Chief, noted the following about "The Chew's" first three days:
Monday 9/26 – Lead-in: 3.0/10, The Chew: 2.1/ 7
Tuesday 9/27 – Lead-in: 2.9/10, The Chew: 1.9/ 6
Wednesday 9/28 – Lead-in: 2.8/ 9, The Chew: 1.8/ 6