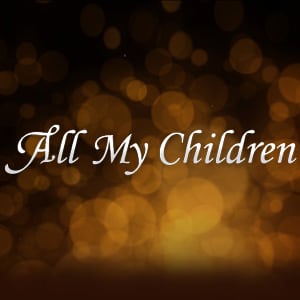 All My Children Dedicates Wednesday, September 21 Airing to Mary Fickett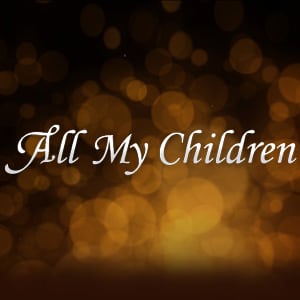 (SoapOperaNetwork.com) — In preparation for it's last network presentation on Friday, September 23, "All My Children" has been spending each day of this week paying tribute to one of its core four Pine Valley families. On Wednesday, the Martin family will take center stage. Mary Fickett memorably played the Martin matriarch Ruth, wife of Dr. Joe Martin (Ray MacDonnell), for more than a quarter of a century. Wednesday's episode will be dedicated to Fickett who passed away at the age of 83 due to complications from Alzheimer's disease on September 8, 2011.
Beginning in 1949, Fickett began a successful run in theater, television and film. The talented actress starred in her first Broadway play, "I Know My Love," in 1949. She earned a Tony nomination in 1958 for her work on "Sunrise at Campobello." In the 1950s, she parlayed her theater experience to television appearing on programs like Kraft Television Theater. Fickett appeared on numerous television series through the 1960s including "Bonanza" and "The Defenders." She made her feature film debut opposite Bing Crosby in 1957 in "Man on Fire." Fickett began her daytime career on CBS' "The Edge of Night." In 1970, Fickett became an original cast member of the ABC daytime drama "AMC" as Ruth Parker Brent Martin, R.N. She went on to earn two Daytime Emmy nominations for Lead Actress in that time. In 1973 she took home an Emmy for Outstanding Achievement by an Individual in a Daytime Drama for her work on a storyline that called for Ruth to protest the Vietnam war. The actress, who wanted to spend more time with her family, failed to come to terms with "AMC" in 1996 and then again after a short stint from 1999-2000. Fickett retired from the business in 2000 and was replaced by Lee Meriwether who took over the role after her initial exit in 1996.
Fickett was born in Buffalo, New York on May 23, 1928. She was married three times and leaves behind two children from her first marriag