Monthly Archives: September 2011
Sometimes you can't be two places at once. Thankfully, there are people willing to lend a hand. Professional photographer and sometimes writer Thomas Montalto was on hand for the annual Absolute Eden Riegel fan event last month and helped Soap Opera Network cover the event with pictures (see below) and even an interview. Unfortunately, just after this interview took place we would learn that Riegel was being let go from her contract role as Heather Stevens on "The Young and the Restless" before the actress was even told! Twitter broke the story to the actress before she was told by her bosses. In light of the actress completing filming at the CBS soap on Thursday, September 29, Soap Opera Network presents to you one of Riegel's last interviews before she marks her grand exit from Genoa City in the coming weeks.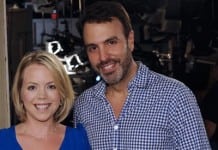 In a statement released via Soap Opera Digest, "One Life to Live" head writer Ron Carlivati says, "I am both excited and honored to remain with 'One Life to Live' as Head Writer and Consulting Producer when the show moves online. My heartfelt thanks to Executive Producer Frank Valentini, as well as to Rich Frank and Jeff Kwantinetz of Prospect Park for this incredible opportunity."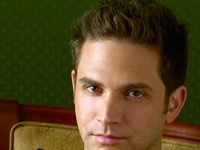 "General Hospital" Episode Recap - Friday, September 30, 2011.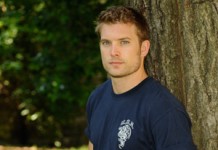 "One Life to Live" Episode Recap - Friday, September 30, 2011.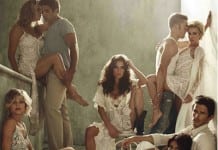 Nadia Bjorlin introduces Soap Opera Network viewers to the world of "Dirty Soap," the new E! Entertainment Television reality show where viewers get a glimpse at the real lives of soap stars. "Dirty Soap" airs Sundays at 10:00 PM ET on E!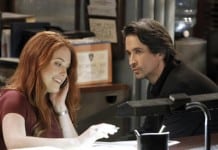 "One Life to Live" isn't even finished filming its last ABC episodes yet and already the soap has signed deals with "OLTL" head writer Ron Carlivati and several of the soaps cast members. By comparison, Prospect Park has signed far fewer deals with cast members from "All My Children," which ended its television run on Friday, September 23.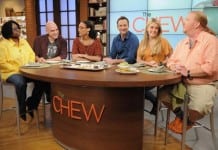 A few weeks ago an insider informed us that a 1.7 is the lowest acceptable point a daytime program can reach in households before television networks begin to worry about the future of the program on their daytime schedules (ten years ago it was a 2.7). After four days on the air, "The Chew" has hit that benchmark.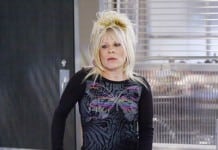 Ilene Kristen didn't debut as Roxy Balsom on ABC's "One Life to Live" until November 2001, but the actress did learn she had the job on September 10 of that year and began filming on September 27. Ten years later the actress reflects on the days after learning she had gotten the job, and what she is looking forward to when the soap transitions to Prospect Park in the coming months.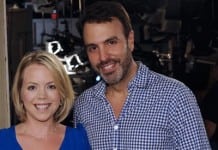 As previously reported, "One Life to Live" executive producer Frank Valentini will be taking over both "OLTL" and "All My Children" when he begins his new position as Vice President, Serial Dramas, for Prospect Park immediately following the end of production for "One Life" under the guidance of ABC. Now comes word from our friends at Daytime Confidential, who are reporting that "One Life to Live" Head Writer Ron Carlivati will be joining the show when it transitions to the web beginning in January, despite ABC declaring his move to "General Hospital" in June - weeks before it was announced production company Prospect Park would be taking over production of the series from the network along with "All My Children."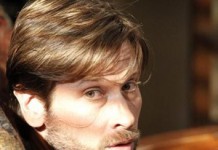 A look at what's happening on "One Life to Live" during the week of October 3, 2011.