Monthly Archives: August 2011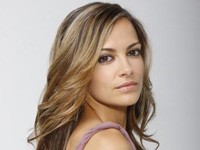 "All My Children" Episode Recap - Wednesday, August 10, 2011.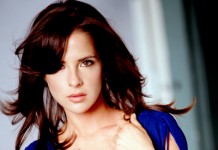 "General Hospital" Episode Recap - Wednesday, August 10, 2011.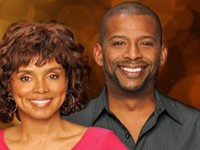 "All My Children" Episode Recap - Tuesday, August 9, 2011.
"General Hospital" Episode Recap - Tuesday, August 9, 2011.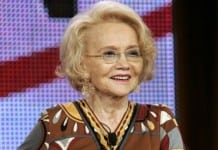 Agnes Nixon is returning to ABC's "All My Children," for which she created, to once again portray the role of Agnes Eckhart, one of the longest reigning board members overseeing the fictional Pine Valley Hospital on the daytime soap. The character, who was created by Nixon herself, first appeared on the drama series in 2005 for the shows 35th anniversary. This time the character will be admitted to PVH under the care of David Hayward (Vincent Irizarry) and Cara Martin (Lindsay Hartley).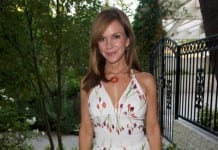 Just before "Krystal's Country BBQ" event took place on Saturday, July 30 during the "All My Children" Fan Club Weekend, Bobbie Eakes (Krystal Carey) took the time to speak to Soap Opera Network on when she learned her show was being canceled, how she broke the news it was being resurrected on Twitter and her delight at having Alexa Havins back as on-screen daughter Babe Chandler, despite the character supposedly succumbing to death back in 2008 care of a Tornado that hit Pine Valley.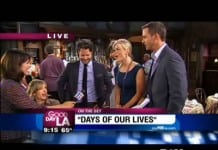 On Friday, July 29, talk show host Nate Berkus ("The Nate Berkus Show") was captured by "Good Day LA" cameras and reporter Gina Silva while he was on the set of "Days of our Lives" filming scenes for an upcoming appearance on the NBC soap. While production was halted for the live interview, viewers got their first glimpse at Sarah Brown with newly cut hair before she even debuts as Madison James on Tuesday, October 4.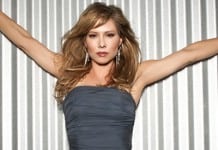 Best known for her portrayal of Carly Corinthos and later Claudia Zacchara on ABC's "General Hospital," Sarah Brown is returning to daytime for another go after being dropped to recurring status earlier this year by CBS' "The Bold and the Beautiful," where she portrayed Agnes 'Aggie' Jones. The three-time Emmy Award winning actress has signed with NBC's "Days of our Lives" to play the contract role of Madison James beginning Tuesday, October 4.
Alison Sweeney has been on "Days of our Lives" for nearly twenty years, debuting as Sami Brady in 1993 when she was only 16 years old. Beautiful and an instant hit with fans, the actress felt insecure by her surroundings. "I've been on Days since I was 16, and being surrounded by such thin, gorgeous actresses made me so insecure and self-conscious," said Sweeney referring to her weight issues at the the time in an interview with SELF Magazine in their August issue on stands now.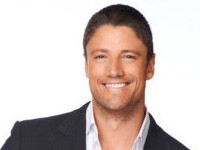 On Saturday, August 13, 2011, James Scott (EJ DiMera, "Days of our Lives") will be throwing out the first pitch at 7:05 PM for the Mahoning Valley Scrappers, a minor league baseball team, then signing autographs from 7:30 PM - 9:30 PM, at 111 Eastwood Mall Blvd., Niles, Ohio 44446.